This week: Tis the Season for... C-Notes!

Edited by: Sara♥Jean
More Newsletters By This Editor



1. About this Newsletter
2. A Word from our Sponsor
3. Letter from the Editor
4. Editor's Picks
5. A Word from Writing.Com
6. Ask & Answer
7. Removal instructions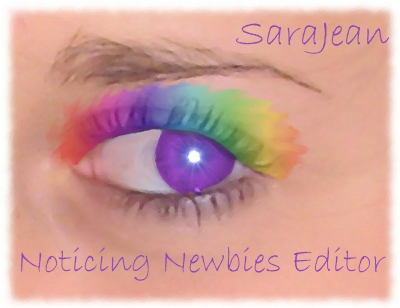 | | |
| --- | --- |
| ASIN: 0910355479 | |





Tis the Season for... C-Notes!




Chocolates and hearts are in the stores, and even on WdC, there are ways to let friends and loved ones know you care.



Whether it is the season of ushy and gooshy for you, or the season of grumbly, there is certainly a splattering of it in every store you walk into. Chocolate, red hearts, teddy bears, pink and red things, jewelry ads on the television... everything you could possibly imagine to make you think of love and hearts and... well, you get the idea.

WdC has a way to let you know your friends and loved ones are appreciated, too, whether or not it is the "Season of Love and Grumbles", or whether it is just an every day reminder that you're thinking of someone, the community has it covered with Community Notes.

Community Notes are WdC's version of e-Cards. You can send them proudly with your name upon them, or you can send them anonymously for a secret little warm fuzzy. You can even create your own little shop and earn your own GPs (if you own the rights to your images, of course).

Even if this isn't your favorite time of year, I encourage you to step into some of these shops, and send some of your favorite WdC members a C-Note, just to let them know you're thinking of them. It doesn't have to be for Valentine's Day - there are C-Notes of every kind. Find one your friend will enjoy!





Lots of C-Note Shops for your viewing pleasure! All of these shops have a variety, so if there's nothing that catches your attention at the top, just keep scrolling.


VALENTINES GRAMS! (E)
C Notes For February Love & Friendship
#

1270454

by ♥Pay It Forward♥
Messages of Motivation (E)
Encouraging c-Notes created by B. Meridith.
#

1894545

by Lilli ☕
Sharmelle's Expressions: Valentine's Day (13+)
cNotes: Valentine's Day Spreading Love around the World.
#

2180054

by Sharmelle's Expressions
Magical Thank You's (E)
C-Notes to say thank you.
#

2166839

by MoonFae
Movie Quotes Gone Wrong cNotes (13+)
Funny cNotes to send when someone needs a laugh~Quill Nominee & Winner!~
#

2167275

by Lornda
Lilli's Sarcastic C-Notes (18+)
Because sometimes you need a sarcastic comment to tell someone how much you really care.
#

2161930

by Lilli ☕
FuzzyFlowers (set two) (E)
When only flowers will do, send FuzzyFlowers!
#

550219

by ♥Pay It Forward♥
Just Right cNotes (E)
cNotes for most occasions by Cubby
#

2104682

by Cubby ~ No Place Like Home!
Invalid Item
This item number is not valid.
#

2131632

by Not Available.



Have an opinion on what you've read here today? Then send the Editor feedback! Find an item that you think would be perfect for showcasing here? Submit it for consideration in the newsletter!
https://Writing.Com/main/newsletters/action/nli_form



Don't forget to support our sponsor!




| | |
| --- | --- |
| ASIN: B07B63CTKX | |
| | |
| --- | --- |
| ASIN: B07RKLNKH7 | Kindle |
| | |
| --- | --- |
| ASIN: 0910355479 | |



Here is some feedback from "Noticing Newbies Newsletter (January 16, 2019)"
:

K.HBey
said, "Thank you so much for such reminder. I personally meet some difficulties to fill my biography. Indeed the script does not work in my biography. Also I cannot differentiate the biography from the portfolio author information. This newsletter is featured and thanks again. Happy new year! Best regards!"

You are quite welcome! I believe you are correct in that the Biography doesn't allow WritingML. And, the Biography is the one with the questions to fill in, whereas the portfolio blurb is without questions. I hope you're able to fill it out! Feel free to ask if you still have trouble. ~ S
J
Northernwrites
said, "The My Account/Account Settings options in Personal Information and Demographic Information should also be updated periodically."

It absolutely should! Someone tried to send me a gift, once, but my information wasn't updated, and it got returned. I had to get it fixed so I could receive it. I'm just glad the SMs let me fix it! ~S
J
This week's question - don't be afraid to submit to this newsletter!

What's your favorite way to let your friends on WdC know you care?



To stop receiving this newsletter, click here for your newsletter subscription list. Simply uncheck the box next to any newsletter(s) you wish to cancel and then click to "Submit Changes". You can edit your subscriptions at any time.