This week: Using Grammar Programs to Edit

Edited by: Vivian
More Newsletters By This Editor



1. About this Newsletter
2. A Word from our Sponsor
3. Letter from the Editor
4. Editor's Picks
5. A Word from Writing.Com
6. Ask & Answer
7. Removal instructions



Often writers submit manuscripts filled with multiple errors. How can writers help themselves have fewer problems with grammar and possibly passive voice? Perhaps, grammar programs found online can help.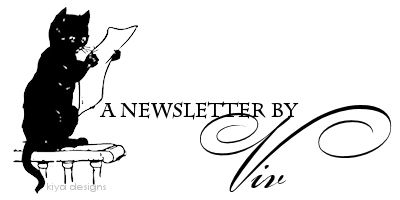 Writing.Com presents "Writing Prompts", the app with an endless supply of creative inspiration for writers!

Get it for Apple iOS, Android or Kindle Fire.
Creative fun in the palm of your hand.





Using Grammar Programs to Edit



Writers become frustrated when they receive a notice from a publisher or editor stating their manuscripts need to be edited by the writer because of many verb tense, incorrect verbs, sentence structure problems, use of passive voice, and other grammatical errors. If a writer doesn't have a strong grammar background, how can he know what to do?

Today, the internet has programs that can help, which those of us much older wish we had when younger. Some of these programs have basic free versions. All of them provide help for most grammatical problems, above what our word processor program provides. For example, MS Word won't notify us of a missing word. The advanced online versions (the ones that require a monthly or yearly fee) will also note the use of passive voice.

You may not find all your grammar problems with an online program, because they are not always correct. For example, Grammarly (the program I tried) will note a comma after introductory words but, and, or, yet as incorrect. Yet, that comma after an introductory word is needed. Therefore, online grammar check programs aren't always correct, but they will find most major errors.

I have not tried all the programs, but one writer has and compared the top ten programs. I am familiar with Grammarly.com, as I stated earlier. To read more about the programs and the comparison read Bryan Collins' article on https://becomeawritertoday.com/best-grammar-checker-2019/. His top 10 programs are as follows:
1. Grammarly
2. Ginger
3. WhiteSmoke
4. ProWritingAid
5. After The Deadline
6. Word or Google Docs
7. Hemingway Editor
8. SentenceCheckerPlus
9. GrammarChecker
10. Reverso

With help from an internet program, a writer can edit a manuscript to the point a professional editor won't cringe at a huge number of grammatical errors. In fact the editor might accept it.




Writings from W. Com
Writing is an adventure, and readers should become part of that adventure.



Have an opinion on what you've read here today? Then send the Editor feedback! Find an item that you think would be perfect for showcasing here? Submit it for consideration in the newsletter!
https://Writing.Com/main/newsletters/action/nli_form



Don't forget to support our sponsor!




Words from Our Readers
K.HBey

I like such experience that you have spent with writing.com web site. It has been your both shelter and home after retiring.
It is the case of all of us as authors. Indeed someone can find all the needed conditions in order to express the abyss of himself and find a huge amount of friends with whom someone can interact.
Indeed someone can evolve positively. Thanks for sharing!


W.D.Wilcox

Excellent Vivian


Lucinda Lynx

Very touching text. I like this style. Beautifully written. Keep up the great work!


Thank you for your feedback, K.HBey
, W.D.Wilcox
, and Lucinda Lynx
.
Thank you for joining me for another issue of For Authors. I hope I help you have a better writing journey.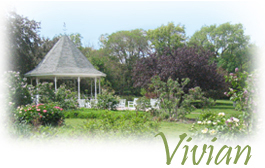 To stop receiving this newsletter, click here for your newsletter subscription list. Simply uncheck the box next to any newsletter(s) you wish to cancel and then click to "Submit Changes". You can edit your subscriptions at any time.