This week: Romance! It's a Nail Biter!

Edited by: StephB
More Newsletters By This Editor



1. About this Newsletter
2. A Word from our Sponsor
3. Letter from the Editor
4. Editor's Picks
5. A Word from Writing.Com
6. Ask & Answer
7. Removal instructions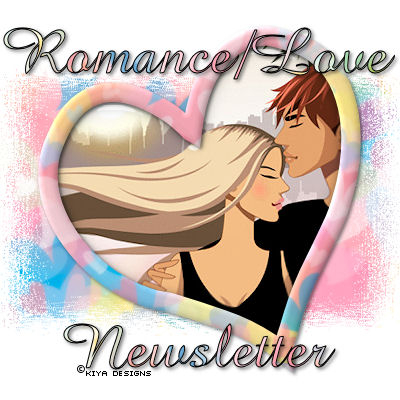 Welcome romance readers! By now, hopefully everyone has "fallen back" and enjoyed the extra hour of sleep. For me, November is a getting "darker" month. The nights are longer, the days are chillier, the bright leaves on the trees have now fallen off, leaving barren limbs.

November is a month know for Veterans Day and Thanksgiving, neither holiday having a particularly romantic connotation. Previously, I've liked to highlight love letters during this month, since being in the military often involves spouses or significant other enduring a long separation in which letters were how they kept in touch. You'll see my picks under editor's choice.

Sometimes we overlook Thanksgiving. Halloween is fun. People dress up from 2 to 100 yrs, and even do up their lawns, as well as decorating their house. December is another month full of fun and decoration. But Thanksgiving? No one really dresses up like a pilgrim or puts a turkey on their front lawn. It's meant to be a more solemn holiday, but there's one thing we all enjoy about Thanksgiving and that's the dinner. So I have to ask:

What do you LOVE about Thanksgiving dinner? The Turkey? Mashed Potatoes? I'd love to hear about your Thanksgiving traditions.

I'd also like to give a SHOUT OUT to our Veterans. Thank you for your service.

I thought I'd take a look at Romantic Suspense this month. I'd like to think romantic suspense is "gritty" kinda like November.


Certain situations demand dramatic music. Now you have it!

Get it for Apple iOS, Android or Kindle Fire.
Creative fun in the palm of your hand.

Romantic Suspense is a genre that evenly blends romance and suspense. It's popularity is usually pretty consistent through the decades, and a lot of authors use it as a "transition" to more mainstream themes such as suspense, thriller, or drama.

One of the first romantic suspense writers was Mary Stewart, who wrote in the 1950-60's. Her prose was considered well written and she seamlessly blended both romance and suspense, building her mystery in such a way that the heroine fell in love with the hero.

The basic premise of a romantic suspense is to mix the suspense and romance evenly. There must some element of suspense, danger, high action, or mystery. The story is typically plot driven. The story builds momentum not only with the suspense elements, but with the romantic elements.

Some elements to keep in mind if you want to explore the romantic suspense genre: Know your plot and remember to put the hero/heroine together early and keep them together. This allows for conflict both romantic and suspenseful. Build the action. Escalate the danger, and solve the mystery to everyone's satisfaction. When you Google romantic suspense authors, Nora Roberts pops right up. One movie that comes to mind for me is "Romancing the Stone." These are great examples if you want to get to know the genre better.



Dearest Anne (18+)
A letter from Henry VIII to Anne Boleyn.
#

1407580

by StephB
Open Letters to a Friend (13+)
A woman's goal to make a friend happy, and falling in love with a him by accident
#

1171456

by catcat20006
Open Letters to a Friend (13+)
A woman's goal to make a friend happy, and falling in love with a him by accident
#

1171456

by catcat20006
Support Our Troops! (E)
Send letters or care packages; show your support to those men and women in the military!
#

657438

by The StoryMistress
Memorial Letters (ASR)
Three letters concerning a Vietnam POW. True story.
#

453734

by Tehuti, Lord Of The Eight
The Taming of Tess (18+)
Pygmalion love story. Aussie female hired by a reserved, control-freak English author.
#

2076735

by M E Whiter
Love on the Rocks (13+)
Chapter 1, contemporary, romantic suspense for review/comments.
#

1736346

by Lornel
Shattered Angels (18+)
Romance, suspense, & healing
#

783076

by arabianne
Kalamity (13+)
It was the first of its kind; a promise of the future.
#

1990430

by iKïyå§ama



Have an opinion on what you've read here today? Then send the Editor feedback! Find an item that you think would be perfect for showcasing here? Submit it for consideration in the newsletter!
https://Writing.Com/main/newsletters/action/nli_form



Don't forget to support our sponsor!




FEEDBACK FROM MY ROMANCE/LOVE NEWSLETTER DATED: 9 OCT 2019:
BIG BAD WOLF Is Thankful!

I enjoy pepperoni and cheese pizza, although I wouldn't say "no" to bacon.



I wouldn't say no to bacon, either!



50K or bust

You hit my soft spot in my reading history. I began reading Mistress of Mellyn and read and read this book then went on to read every book she wrote along with Mary Stewart, Phyllis Whitney, Ellis Peters and a few others. These are great books and wonderful writers. They knew how to craft a suspenseful book.



I agree. I always enjoyed Victoria Holt's writing. Looking forward to a Mary Stewart novel. If you can recommend one, let me know.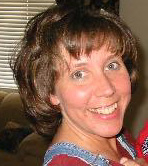 StephB
is a 911 dispatcher for LAPD. Her story, "Night of Magic" is available as an ebook on Amazon. Can Finn save Aithne from the darkness of Samhain?



To stop receiving this newsletter, click here for your newsletter subscription list. Simply uncheck the box next to any newsletter(s) you wish to cancel and then click to "Submit Changes". You can edit your subscriptions at any time.