SPONSORED LINKS
Creative fun in
the palm of your hand.
Printed from https://www.writing.com/main/portfolio/item_id/1522193-Surveying-the-Landscape
| | |
| --- | --- |
| | Silly surveys and (even sillier!) responses. Enter with sense of humor firmly in place! |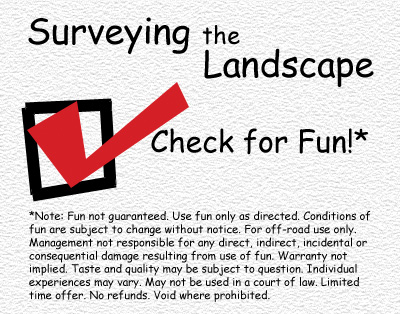 Yeah, I know. Other people use surveys to entice people to join groups, vote, or elicit opinions on actual legitimate topics. I use them to send my inner crazies into paroxysms of glee. I blame the caffeine...
Printed from https://www.writing.com/main/portfolio/item_id/1522193-Surveying-the-Landscape