| | |
| --- | --- |
| | My blog--I pull a card--if it doesn't speak to me...perhaps it is for you? |
I pull a card...if it doesn't speak to me...perhaps it was meant for you?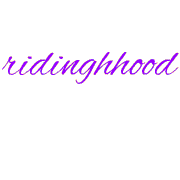 How to Read the Tarot

Begin by brewing a cup of tea,
a nervine, lemon balm or chamomile,
this is after all, your future.
A reading at the dark of the moon is best,
before the night creatures crawl
and bad humours fill the air.
Pick a circular deck, with a fairy-tale motif,
and no reversals.
Hold a question in your heart,
shuffle the cards and place them on the table.
Choose only two.
Like the ancient Israelites,
these are your seer stones, Urim and Thumimm,
black and white, yes or no.
Isn't that all you were asking?




January 22, 2020 at 7:11pm
Water Birds

I pray the Rosary of the Seven Rays. There are seven decades of beads, seven joyful mysteries, seven colors for the seven chakras. At each

Ave today I offer prayer for a water bird. I pray for the night crowned herons, the osprey, anhinga, the odd Muscovy ducks, for swans,

flamingos, sandpipers and gulls.


Watching the egret
till it falls from my sight line
A psalm in motion.


Pholarchos Tarot--6 of Coral--a gift of water.


Author's Note: A haibun, combination of prose and a haiku.

© Copyright 2020 ridinghhood--p. boutilier (UN: ridinghhood at Writing.Com). All rights reserved.
ridinghhood--p. boutilier has granted Writing.Com, its affiliates and its syndicates non-exclusive rights to display this work.
Log in to Leave Feedback
Printed from https://www.Writing.Com/view/1211684