THE REUNION
Each year they come, veterans of the Korean War,
Lest we forget, a gathering of the Brothers.
A few of the faces that we knew as buddies are gone.
Lest we forget, a moment of silence for them.
Steps are slower now, Left, Right, Left -
We stand straight and proud of our service,
Share our memories and salute each other
With a handshake, a hug, and a smile.
Old photographs shared, new photographs emerge,
Blinding light and rolls of film at the ready,
Lest we forget, who knows what another year brings.
To the soldiers who fought in the Forgotten War.
Friendships rekindled; echoes of another time,
Another place, where we stood side by side
And cried together at the inhumanity of man
Who tries to tear apart our hope for freedom.
Each year they come, young men turned older,
We may not have another chance to make the trip.
It may be our face missing in the crowd next year
As we face our senior years with trepidation.
For a little while, we are nineteen again
With life before us, with hope in our hearts
That peace will come to the world again,
Proud to serve, looking ahead to our futures.
We are the men of the 45th, the Thunderbirds,
And we stand strong in the belief of
Life, Liberty and the Pursuit of Happiness.
No pain, no gain - lest we forget.
A Salute to a Band of Brothers -
May there be another Reunion for all !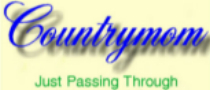 4/19/07