ALL THE PRETTY FLOWERS
** Image ID #1254658 Unavailable **
Spring brings its promise to the garden
and the pretty flowers that will grow there,
small but sturdy, reaching up to the sun.
God is tending them with such care.
Weeks away, the buds will be forming
and soon thereafter all come to bloom.
Shades of red, yellow and blueish purple
greet the eyes in the quiet of afternoon.
Iris and larkspur will grow to a glorious hue
beyond daffodils and white Queen's Lace,
gently swaying in the soft Spring breeze
create a peaceful and comforting place.
I do not pick the flowers that grow here
for they last much longer when left alone.
Soon enough comes the time of parting,
God will call all living things back home.
Do not mourn for what will pass away,
hold on to memories that all can share.
Our lives, as all the pretty flowers, fade.
God is tending them with such care.
Life is short-lived, but do remember
that like the flowers, we too move on.
Enjoy each day, look toward tomorrow,
as the sun sets low, and we are gone.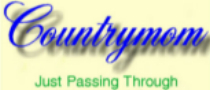 4/28/07
.