Printed from https://www.Writing.Com/view/2069402
(3)

December 2015 Blogging Bliss Newsletter - the Unofficial Newsletter for Blogging on WDC
For a full list of previous issues, go to: "Blogging Bliss Newsletter Archives"


Get Blogging Bliss automatically each month.
Subscribe at:
"Blogging Bliss NL Subscription Request"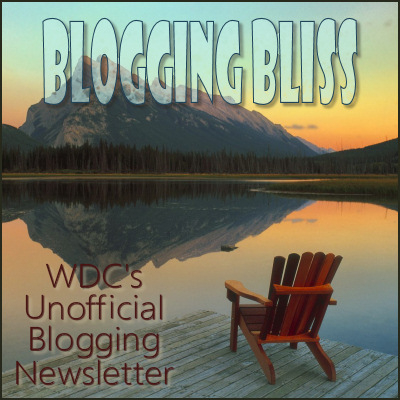 December, 2015
Issue: Thirty-Six
This issue is rated
ASR
per WDC's "Content Rating System (CRS)"

NOTE: Items linked in this newsletter may be of a higher rating.
Publisher/Editor-in-Chief:
Wordsmitty ✍️
Editor:
Fivesixer
Proofing Assistant:
QueenOwl ~ A New Day Dawns


1. Editor's Note
2. Featured Topic
3. Editor's Picks
4. Welcome
5. Blogging News
6. Blog Events
7. Special Item
8. Miscellaneous


This Month's Editor:
Wordsmitty ✍️

Please note that some blogs are restricted to Upgraded Authors and higher.
We'd like to welcome the new bloggers, old bloggers starting a new blog, and blogging restarting their entries in old blogs after a break. Please note the rating on each blog.
Take some time and check out all of them.

© Copyright 2015 Wordsmitty ✍️ (wordsmitty at Writing.Com). All rights reserved.
Writing.Com, its affiliates and syndicates have been granted non-exclusive rights to display this work.
Log in to Leave Feedback
Printed from https://www.Writing.Com/view/2069402