Printed from https://www.writing.com/main/view_item/item_id/2070767-Jane-Austen-Newsletter-January-2016
Jane Austen Newsletter January 2016
Editor: Princess Megan Rose 21 WDC


** Image ID #2014344 Unavailable **

Greetings Everyone! Doesn't seem possible that the holidays are over. I thought I would start the new year off with a Jane Austen Newsletter. I am always reading Jane Austen sequel books. I can't seem to get enough. Sit back and I hope you will enjoy this newsletter.

Jane Austen lived in the era of the great English landscape park found on large estates throughout the countryside. It was a landscape of rolling hills of lawn, artfully placed clumps of tress, gravel paths among shrubberies, ponds and rivers. Pemberly comes to mind. Think of large houses in gothic style. These landscapes may have had all kind of beautiful flowers. Think of a Regency couple in a garden talking and falling in love. I think this is what Jane had in mind. Gardens were a symbol of wealth and power.

Jane loved her childhood home. Steventon had a small farm where her father grew wheat and had a kitchen garden. Vegetables and flowers were combined in this garden. There were strawberry beds. In Bath, the family maintained a garden of their own. At the next home in Chawton Cottage, the garden supplied the family with plums, apricots, currants, strawberries and gooseberries. Jane's mother loved working in the garden.

So why I am writing about gardens? I found it interesting that gardens and landscapes were the back drop of some Jane's novels. Elizabeth seeing Darcy's landscapes, she was impressed. Emma was in the shrubbery fighting her feelings for Mr. Knightly. Landscapes and flower gardens make for a beautiful scene.

Reading Jane Austen novels, some of the most important conversations took place during walks. Elizabeth loved walking with Darcy at Pemberly. Emma and her friends were walking in the woods. I remember Catherine walking by Northanger Abbey. She was thinking to herself about her feelings and speaking out loud. That was a spooky castle but I liked it! When I read these novels, I feel like I am there seeing and feeling everything the characters do.

I was surprised to learn there was a book store in Jane Austen's time that was at the corner of Petergate and Minister Gates at York, England. You know, the book store is still there! I bet you would find Jane's first print of her novels there.

Do any of you knit? I bought the latest copy of Jane Austen Knits and I loved all the shawls and sweaters you can knit. I don't knit but the last copy I had, I gave it to a lady who goes to my church and she made me a Jane Austen cape in black and green and two shawls. One in purple and one in powder blue. I can wear one of my shawls and pretend I am drinking tea out of my Jane Austen tea cup and pouring from the Jane Austen tea pot I have that I got from a dear friend here at WDC!

Have any of you seen previews for the "Jane Austen Pride and Prejudice and Zombies" movie? I don't like zombies but I loved the dresses the women were wearing and the scenery. I would go see it for the fashions and scenery if nothing else. I started reading the book so I may just like it after all.

There is a new movie coming out called "Jane By The Sea." It is a comedy about Jane's life. There is a book "Jane By The Sea" By: Carolyn Murray. I haven't read this one but I plan to.

Did you know Jane became engaged for one night? She accepted a marriage proposal on December 2, 1802 from Harris Bigg-Wither when she was visiting his parents. He was five years younger then Jane. He was plain and no Mr. Darcy. Jane would have had financial security but she didn't love him and after sleeping on it, she refused the proposal and went home. Sadly, she never married. Jane wanted love and happiness and a loveless marriage wasn't for her.

Jane thought about her characters and their lives after she finished her novels. Jane told her nephew that Kitty Bennett married a clergyman. Mary married a clerk. Her character Jane Fairfax lived another ten years.

Men read Jane Austen, too. Men don't like to read romance but Jane's novels had moral themes, comedy and dry wit and men liked reading them.

This is all I have for this month. I hope to do another newsletter next month.


Jane Austen Writing Challenge (ASR)
A Writing Challenge for all Jane Austen Fans.
#

2017404

by Princess Megan Rose 21 WDC
Jane Austen Meeting Place (ASR)
A place to meet other members and write about what you love about Jane Austen.
#

1992432

by Princess Megan Rose 21 WDC
Jane Austen Discussion Forum (ASR)
A Forum for authors and members who love Jane Austen.
#

1710273

by Princess Megan Rose 21 WDC

** Image ID #2035537 Unavailable **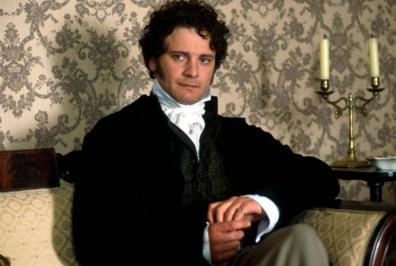 © Copyright 2016 Princess Megan Rose 21 WDC (tigger at Writing.Com). All rights reserved.
Writing.Com, its affiliates and syndicates have been granted non-exclusive rights to display this work.
Printed from https://www.writing.com/main/view_item/item_id/2070767-Jane-Austen-Newsletter-January-2016