Printed from https://www.writing.com/main/view_item/item_id/2104341-Jane-Austen-Newsletter-December-2016
Jane Austen Newsletter December 2016
Editor: Princess Megan Rose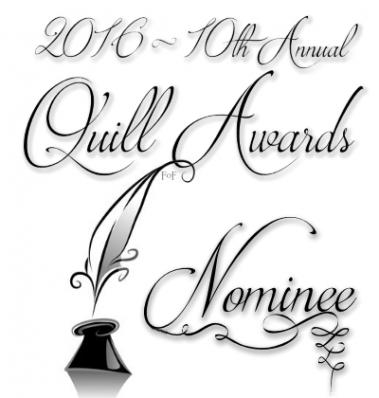 Jane Austen Group (E)
This group is for all those who love Jane Austen. Nominated for a Quill 2014 ,2016 &2018
#

1992277

by Princess Megan Rose


THE JANE AUSTEN GROUP HAS BEEN NOMINATED FOR A 2016 QUILL AWARD! I WANT TO THANK EVERYONE WHO IS A JANEITE AND WHO EVER NOMINATED US, I LOVE YOU! I KNOW JANE IS SMILING!

Greetings, Janeites! It is almost Christmas time and it is December and time for the latest newsletter. Where does the time go? Christmas. Christmas in England. It has been said that Charles Dickens bought Christmas to England. Not true. Jane mentioned Christmas when Caroline Bingley wrote a letter to Jane Bennett and wished her a Merry Christmas. Snow was mentioned and Emma was afraid her party and festivities would be cancelled. Jane and Charles Dickens didn't write in the same genres so we as Janeites can read in between the lines.

What extent does Jane present her female characters as being perfect? She doesn't make them perfect. Elizabeth Bennett was outspoken and had her own views. She turned down Charles Collins marriage proposal. She wasn't going to get married to keep her family's security. She stood up to Lady Catherine. She fell in love with Darcy and things worked out perfect for her.

Emma was meddlesome and rich. She wasn't going to bow down to a man. She just wanted to get her friends married off and she fell in love in the process.

Anne Elliot was rich and polite and obeyed her family but refused the Captain's marriage proposal 3 times. Jane's heroines are head strong and we love them anyway.

I recently took a quiz in a Harlequin Romance Magazine about which heroine I am. I like to see a man wear breeches and Hessian boots, I chose a blue color, my dream vacation is visiting a country house, I like silk slippers and a quaint country church. Guess what? I am a heroine in a Jane Austen novel! As if I didn't know!




Jane Austen died almost 200 years ago. I read there are plans for a festival to honor Jane but I couldn't get all the details. There is a Christmas being planned at the Chawton Library.

Jane's unfinished novel Sanditions will be released as a film next year. Marie Dobbs of Moscow, Russia finished Jane's novel. It was published in 1975. It is half romantic comedy and being directed by Jim O'Henley who directed the 2009 movie of Emma.

Charlotte Heywood is invited to be a guest at a summer resort. She accepts. She meets rich Lady Denham, her ward Clare, the lecherous Sir Edward, the dashing Sidney Parker and his hypochondriac sisters.

I have this book on my Nook but I don't really care for it. I think Jane was going in a different direction. I will reread the book and when the movie comes out, I may love it. I love all the Jane Austen movies and her other novels.

A Jane Austen Christmas. I would imagine Jane decorated the trees at the Rectory and her house. Cassandra might have painted ornaments. Jane probably wrote short stories to tell at Christmas. I bet the meal was turkey, pheasant, mashed potatoes, cranberries, corn, different varieties of pies and everyone drank a tea with mint and cinnamon. As for gifts, there was no extravagant gift giving. The best gift Jane ever received was a maghony writing desk from her father. We got a new computer desk and it is cherry wood and my husband says I use the computer more then he does. He also bought me a new key board.

I thought of Jane last week. I went to a kitchen store and bought a new pink and white tea set. I even got free bags of tea.

I hope all of you have a Merry Christmas. If you have news about Jane Austen, please email me. I hope you all love Jane as much as I do. See you next month.


Jane Austen Discussion Forum (ASR)
A Forum for authors and members who love Jane Austen.
#

1710273

by Princess Megan Rose
Jane Austen Meeting Place (ASR)
A place to meet other members and write about what you love about Jane Austen.
#

1992432

by Princess Megan Rose
























to whT

© Copyright 2016 Princess Megan Rose (tigger at Writing.Com). All rights reserved.
Writing.Com, its affiliates and syndicates have been granted non-exclusive rights to display this work.
Printed from https://www.writing.com/main/view_item/item_id/2104341-Jane-Austen-Newsletter-December-2016