Armies of trees encircle me; they soothe while standing guard
They swore a vow; abiding now:
protection to the scarred.
And while I aim to claim a path of gold and silver true,
I'm rendered blind -- a cursed mind
reverts to thoughts of you.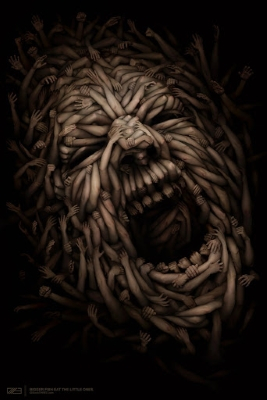 I spit upon the grave belonging to the day we met
and hex the soul who claimed me whole.
I yearn for freedom yet.
Miles and days have led the way to gardens green and bright.
Me? Don't fret. The Emerald City
embraced me in her light.
But thoughts of ghosts of lovers past refuse to fade and die
and though I try, and often lie,
the sentiments do last.
Nay! Not of love nor moonlight kisses strolling through the park,
but rage and fury laced with hate…
I fear my soul goes dark.
For if I cross this Rubicon I won't return to truth
with all this precious wasted time
so poisoning my youth.
So go thee, Ghost, I do release and elsewhere wish you well
though honest efforts prove in vain;
your certain fate is hell.
I've walked through fiery pits myself uprooting my whole world.
I'm pleased to say you're soon to sample
wrath of demons furled.
I occupy the battle cry of warrior women scorned
and forge in fire
your funeral pyre,
our union seldom mourned.
I give thee thanks upon the banks
of rivers of tomorrow.
For you, I'm blessed and passed the test
you captured all my sorrow.
You must be stressed
I'm at my best
my love, you thought you'd borrow.
The past released, I'm finding peace
and hope is on the morrow.
I'm unaware --
can't bear to care
of where you find your feet.
I hope you're haunted
for having wanted
my heart to deplete.
I travel back to when we meet.
I lock you in, then press "Delete."