Printed from https://www.writing.com/main/view_item/item_id/2240884-A-HOLIDAY-TO-REMEMBER
The future of mankind had changed dramatically especially in recent years after the strange visit from beings from another planet. Earthlings remembered the many different holidays which they delighted in enjoying and celebrating each year. Those days were sorely missed and dwelling on them made many people feel seriously depressed.

The newcomers shared many of their cultural activities. Some of them were adopted but one of the greatest importance was severely neglected and eventually forgotten until many centuries later.

Breeshyl Bacconda was celebrated on a special weekend determined by the season, moon, and the whims of the governing party. It usually fell on or near the end of November and was a grand celebration enjoyed by everyone.

Looking forward to this special and superb weekend celebration because of the many gifts, foodstuff, drinks, and fun activities the population was anticipating extreme happiness and contentment.

Preparing for Breeshyl Bacconda required work but it was a work of love and affection throughout the entire world. Because everyone did what they could to help, it seemed to be easy and fun to decorate and set up places for different activities.

Having the weekend off was a great treat. Most workers were able to relax and enjoy the festivities. Some who were assigned community service for infractions were resigned to working instead of celebrating. They had to do twice as much work than usual to make up for the people who were enjoying their holiday weekend celebration.

Another severe penalty endured by those assigned to community service was forgoing their gifts and all the party elements afforded to everyone else who were honorable citizens. This would be very hard on their families. They would have to struggle through out the year until the next celebration.

Years passed and there was a change of leadership. The people still celebrated as usual but they were more pressed and the gifts, food, and drinks were minimal requiring everyone to work harder for the rest of the year. More laws, taxes, and demands were applied demanding people remain home or at least in their communities until the count is completed. They would be moved when it was necessary to reduce overcrowding.

Slowly the grip of those in control who created the rules, laws, justice system, and all other restrictions squeezed everyone into compliance for doing work and getting very little in return that a rebellion started to bill over. Everyone decided they would not work. For this traitorous action, everyone was forced to stay home and give up their food. The enforcers moved from dwelling to dwelling confiscating all the food they could find.

Thirty-six hours everyone who continued to refuse to work was informed that they would have their food rationed. Everyone united in the cause and was willing to accept their rations of food. It was important and would determine their futures these good or bad. Either way, they were willing to chance whatever happened and had hope for gaining a better future.

A few weeks ago a large book had been found. Those who were able to understand the writings told the stories. This book was full of much history that they discovered to be very precious and enlightening.

There was one citizen who had much strength, wisdom, knowledge, and was willing to lead everyone towards gaining a better way of life. He showed them many forgotten ways and as they became strong, knowledgable, and able to wage war it was decided that all else would be tried before a civil war was declared.

Stealthily and with great effort and persistence the powerful people were tricked into looking for treasure which distracted them from what everyone else was doing. The greed drove those with the power to go far and wide in their searching. After weeks they returned to find that the citizens had broken out of their neighborhood compounds that were supposed to be escape-proof. All government facilities were fortified with the citizens inside ready and able to defend these strongholds. To their surprise, the powerful people were attacked and eliminated. the battle was of short duration.

Triumphant and thankful everyone decided to have a huge celebration. They wanted to revive their cherished celebrations of old. This idea was quickly and enthusiastically responded to by those who were able to gather the needed materials and work get things in order for celebrating.

Not wanting to remember the old celebrations of depravity they decided to rename their celebration. A vague recollection of many resulted in them suggesting they name their new-found old-time celebration Christmas.

763 words

PROMPT:
Create a different holiday to be celebrated in December. Explain the purpose, traditions, etc.
Written for "The Whatever Contest."
"The Whatever Contest"




4693 characters, 763 words. Readability level: 11-12th grade student.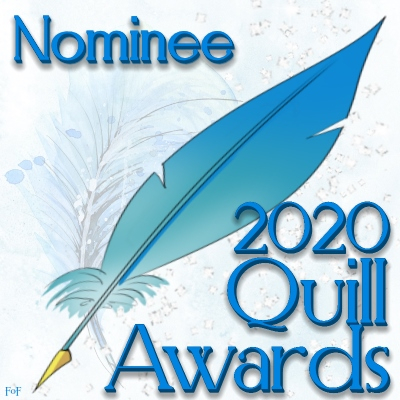 © Copyright 2020 dog pack:saving4 premium renew (vpbanjo at Writing.Com). All rights reserved.
Writing.Com, its affiliates and syndicates have been granted non-exclusive rights to display this work.
Printed from https://www.writing.com/main/view_item/item_id/2240884-A-HOLIDAY-TO-REMEMBER