Printed from https://www.writing.com/main/view_item/item_id/2253405-Lily-97
(1)

5 dark tercets. Lotus and lilies are beautiful but rise out of muck. Are they rusalki?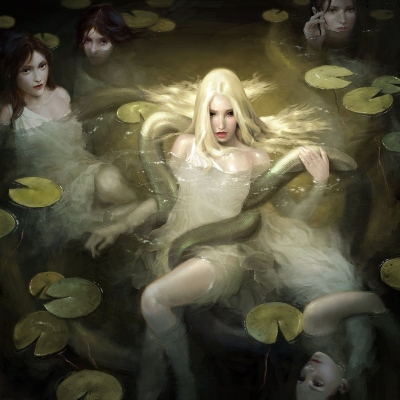 Lily

Frogs... Bullfrogs visit me,
the mad and ugly,
the drunk stumbling bee.

Yes... I rise out of muck.
How dare you to judge!
I don't give a fuck.

So... you think you're so slick?
Come sniff at my neck
but tuck in your dick.

Look... I'm not a mirage,
but first pay the price
and give a massage.

No... reason to be shy.
Come tangle with me
and dance till you die.

© Copyright 2021 Kåre Enga [178.97] (12.juni.2021)

15 lines no-name-form axa bxb cxc... rhyme. rhythm 6/5/5...

For
Dark Dreamscapes Poetry Contest (13+)
On Hiatus Closed for now
#

1971713

by 🌑 Darleen - QoD
© Copyright 2021 Kåre Enga on hiatus 🇺🇦 (enga at Writing.Com). All rights reserved.
Writing.Com, its affiliates and syndicates have been granted non-exclusive rights to display this work.
Printed from https://www.writing.com/main/view_item/item_id/2253405-Lily-97