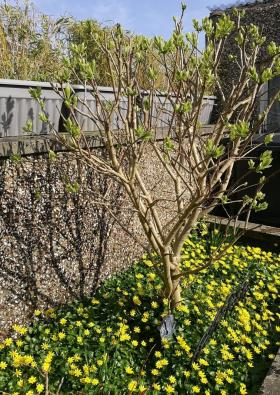 The Snowflake And The Daffodil
The snowflake and the daffodil were there the night she died,
The atmosphere was gloomy as I breathed the air outside.
That breaking morn was bleak and chill, just like our broken hearts,
We thought about the tasks ahead when someone loved departs.
The daffodils were peeking through amid the swirls of white,
Like little drops of sunshine after the darkest night,
We put our plans together and resolved to do our best,
We set a date to meet again and lay her to her rest.
Grief hangs around like clinging fog and never leaves for long,
It pops up unexpectedly in lyrics of a song,
You think you're managing quite well amid the talk and laughs,
Then suddenly it jumps out from a box of photographs.
Despite nine summers passing since the saddest of our days,
We've learned to live with grief and loss, each in our different ways,
Each year I see the snowflake and the yellow daffodil,
Reminding me of sorrow, and of April's bitter chill.