Printed from https://www.writing.com/main/view_item/item_id/996903-First-Fruit--a-poem-for-LammasDay
(3)

Lammas is a pagan celebration--of harvest and first fruit--celebrated August 1.
FIRST FRUIT
When I have written
one-thousand poems
will there be one
perfect enough,
ripe enough,
to be plucked
and set at God's feet
as an offering
of first fruit?
Was I brave enough?
Was I wild enough,
to peel the skin of illusion
revealing
the juicy heart of truth?
Did my words nourish
with pulsing umbilical blood
the neonate dreams
of a new, more feral race?
When I arrive
at Heaven's gate,
will I hear God whisper,
Let her pass,
a poet enters here.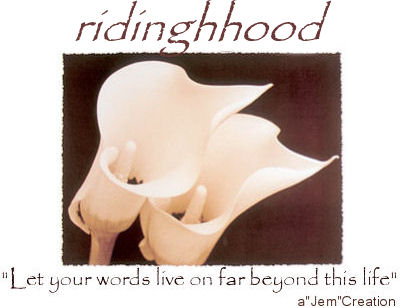 © Copyright 2005 ridinghhood--p. boutilier (ridinghhood at Writing.Com). All rights reserved.
Writing.Com, its affiliates and syndicates have been granted non-exclusive rights to display this work.
Printed from https://www.writing.com/main/view_item/item_id/996903-First-Fruit--a-poem-for-LammasDay