Printed from https://www.writing.com/main/books/action/view/entry_id/924124
(25)

Getting to know me.
#
924124
added
November 21, 2017 at 7:59am
Restrictions:
None
Reviewing With River News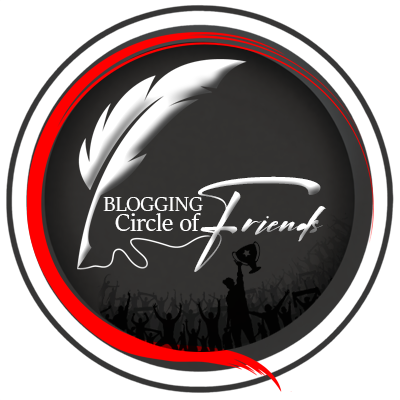 Thank you Whata WorkinOnIt
for the beautiful purple awardicon that graces my blog cover and to Elle
who added a second purple awardicon for 2016 Honorable Mention for Best Political/Opinion
November 21, 2017
No Prompt.


I woke up early today, brewed a steaming cup of coffee, and checked my messages for the daily BCOF prompt. There was no prompt!

Instead, I will catch you up on what is going on at "Reviewing with River"


"Reviewing with River"
has received a Quill Nomination for Best Educational Program, largely due to the

Reviewing Workshop

section. I was amazed by the nomination and I would like to thank whoever nominated it. It is an honour.

The workshop is open to anyone who'd like to improve their reviewing skills. If interested, leave a post in the forum and include the 2,000 GP fee which will go directly to the group bank. Once you have posted I will add you to the group.



The November Discussion Topic:

Responding to Reviews runs to the end of the month. At the end of the month, each participant will receive 1,000 GPs. An MB will be drawn by virtual dice. You don't need to be a member to participate.

To keep all the activities going donations are welcomed and greatly appreciated!
A Merit Badge of your choice will be awarded for donations of 40,000 GP's or more.
Please state your MB preference.



The next Reviewing Competition for group members only

will begin the first week of January and run to the end of the month. This Competition is for group members, Level 4 and up. While on the subject, judges are needed for these competitions and so far I haven't been able to find one, If interested, please message me.

REWARDS & JUDGING
1st place - Merit Badge of Choice
2nd place - 4,000 GP's
3rd place - 1,000 GP's
Awards may be increased depending on availability of funds. Donations may be posted at "Reviewing with River"




There must be five entries for any rewards to be given out.


There may or may not be a judging focus on a specific reviewing aspect This will be specified.
As an added incentive to join this contest, I'm crediting 500 GPs for each review.

I think that's it for this morning

Until next time,
River
© Copyright 2017 Eeek!Eerie River Spider (UN: riverbedwriter at Writing.Com). All rights reserved.
Eeek!Eerie River Spider has granted Writing.Com, its affiliates and its syndicates non-exclusive rights to display this work.
Printed from https://www.writing.com/main/books/action/view/entry_id/924124