Printed from https://www.writing.com/main/books/entry_id/1023208-Words-from-the-heart--years-later-To-better-days
| | |
| --- | --- |
| | Past Present and Future musings : my Big Nutty Spiritual life! |
#
1023208
added
December 14, 2021 at 6:16pm
Restrictions:
None
Words from the heart ❤️ year's later. To better days!
Welcome! This is one of my first steps,getting back to my life again. After "life changes".

I'm writing this off the top of my head. The way I have for years,not always with time enough to plan.
Helping to raise Families take a universe and then some. At least as " my two cents believes..."
And has seen over the past "decades of dizzyness" another book project that never got finished!
So many of the hundreds of journals and notebooks,scraps of paper written in haste. Most of it gone through acts of nature and some folks human nature.
It don't help when some seem supportive,yet can't be bothered to read ones words. How can someone say my writing is nothing then?
Strangers have been more supportive to my writing and me. There are some who know me in real life and am glad I keep trying!
So for the people who enjoy and really care,in actions not only in words. The ones who have been constant and not as a boat tossed about by the sea. I dedicate this to Y'all! Thanks for believing in my vision to help the world get well.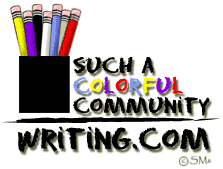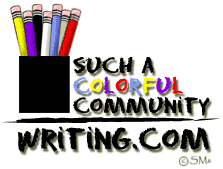 © Copyright 2021 🙏🩰 Getting back to me! (UN: dlspiritwriter at Writing.Com). All rights reserved.
🙏🩰 Getting back to me! has granted Writing.Com, its affiliates and its syndicates non-exclusive rights to display this work.
Printed from https://www.writing.com/main/books/entry_id/1023208-Words-from-the-heart--years-later-To-better-days