Printed from https://www.writing.com/main/books/entry_id/1024070-2022-already-Wow-
| | |
| --- | --- |
| | Past Present and Future musings : my Big Nutty Spiritual life! |
#
1024070
added
January 3, 2022 at 2:03am
Restrictions:
None
2022 already? Wow 😳🥳✌️🙏😜!
I'm thinking 🤔 on what will this next post be?
Folks are celebrating 🎉🥳 the holidays and a New Year begins,like the pages of a new 🎶 notebook 📓 at the beginning of school 🏫 (for me,a million years ago!)
Could be about anything, 😜🙂 How about Haiku or Comedy's drama too.
Did anyone else watch Twilight zone marathon?
Time enough at last
The Midnight Sun were my favorite episodes.
My Mom couldn't keep me from watching it on our black and white TV.
Even though I was 7,she found it better to watch with me and answer my questions about the show.
Will end here
Going to sleep now 🙏✝️🔯☯️🕯️🌹🐾 📿.
Just wanted my peeps to know I'm back for good. It's taken a long time to heal and deal with the world 🌎. Thanks for helping by being supportive y'all! You know who you are! 🎶🦴🎈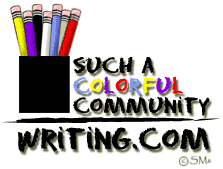 © Copyright 2022 🙏🩰 Getting back to me! (UN: dlspiritwriter at Writing.Com). All rights reserved.
🙏🩰 Getting back to me! has granted Writing.Com, its affiliates and its syndicates non-exclusive rights to display this work.
Printed from https://www.writing.com/main/books/entry_id/1024070-2022-already-Wow-