Printed from https://www.writing.com/main/books/entry_id/635385-I-knew-her-when-
| | |
| --- | --- |
| | A glimspse into my musings ... as rambling, twisted & demented as they may be |
#
635385
added
February 12, 2009 at 9:33am
Restrictions:
None
Rae is getting published!!!!!!!!!!!!!!!!!



I always knew there would come a day when I could say "I knew her when …" *snickers* As in … I knew Adriana Noir
when she wrote Fan Fiction!! *GASP* Worse yet … I knew her when she wrote WWE Wrestling Fan Fiction!
Of course … what I may be failing to mention is that this is how we met.
*giggles*

Trust me … that is only the tip of the iceberg when it comes to the blackmail material we have on one another. Sooo when she makes her millions … I fully expect a cushy chair on the deck next to her where we can watch the ocean and peck at our laptops. *grins*

All teasing aside, I am so damn excited for Rae that I can barely stand it. If you are lucky, there are those people in your life whose happiness is more important than your own. That is the case with my Rae Rae. I wish you ALL THE BEAST, my beloved twin. You deserve nothing less.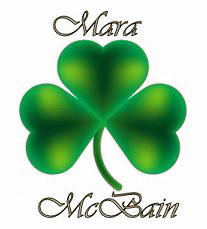 © Copyright 2009 Mara ♣ McBain (UN: irish_hussy69 at Writing.Com). All rights reserved.
Mara ♣ McBain has granted Writing.Com, its affiliates and its syndicates non-exclusive rights to display this work.
Printed from https://www.writing.com/main/books/entry_id/635385-I-knew-her-when-