Printed from https://www.writing.com/main/books/entry_id/967147
(4)

by

💙 Carly

Arlynn's Way (continued)
#
967147
added
October 5, 2019 at 10:15pm
Restrictions:
None
Oct. 01: - Plot: What If? ▼

Every good story starts with a 'what if'. What if a young boy discovers he's a wizard? What if a girl discovers a world hidden inside her wardrobe? What if there was a cemetery where pets came back to life if they were buried there? What if dinosaurs were real again?

In this exercise, imagine your story and your main character(s). Who is(are) the character(s)? Why do we care about them? What happens to them, and why is it a problem? (If it's not a problem, it's just life, not a story. )

Spend at least 15 minutes imagining all the possibilities in your story. Make a list of every possible 'what if' you can think of. Nothing is off limits here - let your brain go.


October 2, 2019:
Last night I was thinking about which story to do… tonight I am thinking I want to focus on getting my Arlynn story and get the first draft done. Really finish it. So, I am spending the evening rereading where I left off so that I get a full sense of it so I can carry on.

My main characters are Arlynn and Ryan. Arlynn is a young woman who has left the big City and gone to lick her wounds and find her true path…. She left a boring graphic art department position and a cheating boyfriend who also stole her designs and gave it to his other girlfriend – a woman who is a supposed friend of Arlynn's. She escapes to Muskoka, an area that has always been 'home' to her. It is where she spent her summers as a child and the place her aunt and uncle have their cottage – the one she is living in.
Ryan has been burned in love before. His longtime girlfriend took off for the City without a backward glance. Since then he has been wary of any new relationships… particularly with women who are 'just passing through'. He is attracted to Arlynn, but concerned she will leave as well.
Arlynn must gain confidence and follow her heart's desire to develop her dream job… as a writer and illustrator of children's books. She also develops a freelance business for her graphic arts….
Ryan is the local law… he owns the cottage on the next property to Arlynn's family.
The problem is Ryan worries that Arlynn won't stay…. So he keeps his distance… or tries to. Arlynn must find her way forward in her freelance career, heal from a broken relationship and open up to Ryan.
Obstacles – Penny – a local woman who has her sights on Ryan. She makes things complicated for them… she may also contact Lance and invite him up to the area. Arlynn left the City without letting her ex know where she went… his controlling ways could be a problem if and when he comes to take her home… despite the fact that he has been unfaithful.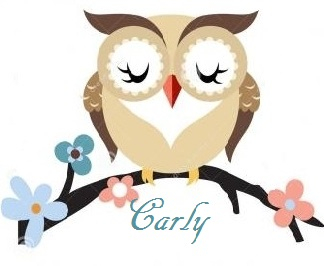 © Copyright 2019 💙 Carly (UN: carly1967 at Writing.Com). All rights reserved.
💙 Carly has granted Writing.Com, its affiliates and its syndicates non-exclusive rights to display this work.
Printed from https://www.writing.com/main/books/entry_id/967147