Printed from https://www.writing.com/main/books/entry_id/967830
(4)

by

💙 Carly

Arlynn's Way (continued)
#
967830
added
October 21, 2019 at 8:59pm
Restrictions:
None
Day 16 - Character: Dramatis Personae
Oct. 16: - Character: Dramatis Personae ▼
11) Identify allies and enemies encountered along the journey and describe how they help or hinder your protagonist(
Mr. Reid is thought to be an 'enemy', but in actuality he is an 'ally' - a very strong supporter of Arlynn's talent and freelance career.

(2) Create a list of characters in a format easy to edit and expand.
Arlynn Mackenzie Douglas
Ryan James Fraser - police officer and friend and love interest of Arlynn's
Lance Peters - ex boyfriend of Arlynn's - what about corporate lawyer?? Or Bay Street stock broker??
Sheila - co-worker and stealer of Arlynn's designs
Emily - best friends of Arlynn - known since they were 6
Connor - Emily's boyfriend and friend of Ryan's - works in family business (Hardware Store) and builds/ crafts own furniture to sell in shop
Gabe - Ryan's best friend; Veterinarian; also love interest to Riley
Riley (Rylie or Rylee or Riley) - newer friend of Arlynn's; Emily's hometown good friend - freelance writer and novelist.
Deirdre - studio and gallery owner that took a shine to Emily and Arlynn back when they took classes with her at 6
Gulliver - Ryan's Sheppard Collie cross (dog)
Aunt Stephanie - Arlynn's Aunt
Uncle Tony - Arlynn's uncle
Nicolas (Nicky) - Arlynn's cousin - very close
Sarah - Arlynn's cousin - also very close
Penny Carlson - interested in Ryan and jealous of Arlynn


(3) Write a brief profile on each character new character.
--Name
--Age
--Occupation
--Relation to the main character(s)
--Rough physical description or image (try a Google Image Search or comparable)

NOTE: You can revise this list at any time, so this revision is not expected to be fully accurate or complete.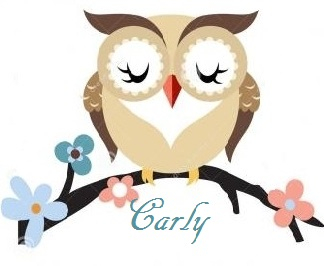 © Copyright 2019 💙 Carly (UN: carly1967 at Writing.Com). All rights reserved.
💙 Carly has granted Writing.Com, its affiliates and its syndicates non-exclusive rights to display this work.
Printed from https://www.writing.com/main/books/entry_id/967830