Printed from https://www.writing.com/main/books/entry_id/968487
(4)

by

💙 Carly

Arlynn's Way (continued)
#
968487
added
October 29, 2019 at 6:36pm
Restrictions:
None
Day 29 - General: Market Def. & Narrative Voice Synopsis
Oct. 29: - General: Market Definition and Narrative Voice Synopsis ▼
(1) Identify your story type from this list of story types or define it with your own nomenclature.

Story Types:
http://changingminds.org/disciplines/storytelling/plots/classic/classic.htm

I would describe my story as being Woman's Fiction with a strong romantic element.
My main character is leaving a bad situation - one that involves a career breakdown as well as a relationship breakdown. She needs to rebuild herself and find out what is next for her career and how to build that part of her life at the same time a new romantic partner enters, and though she's been hurt from her past blowout, she is able to heal and reconnect with this man.

(2) Describe your target audience. Identify a demographic profile of your ideal reader (try using your character profile template!) Explain in detail what aspects of your novel will appeal to this particular audience and why. Please read this blog post to understand the importance of marketing, and why targeting "mass appeal" or "all readers" isn't good enough: "Building Your Brand"

Building Brand:
https://www.writing.com/main/books/action/view/entry_id/862133


(3) Write a synopsis of your novel using the same narrative voice you will use to tell the story.
A young woman, Arlynn MacKenzie Douglas, leaves a boring dead-end job after she finds out that her boyfriend, Lance, has been sleeping around on her and his cheating has managed to get her friend, Sheila a promotion. A promotion that really should have been hers. Her boss, Mr. Reid has been keeping her from advancement because he sees this job not being the right fit for her. He gives her several contacts and sends her on her way. Arlynn runs off to a place she has known and loved as a kid. A place where she is able to reassess her life and start making those changes. Should she freelance? Illustrate other people's children's books or try her hand at writing and illustrating her own work? Slowly she learns how to tackle these new waters. She also meets another man. One she keeps at a distance, not wanting to rely on him or let him get too close for fear of losing herself in another relationship.
A friendship does develop and over time she learns to trust again and love again. This time she has come into this relationship as a friend. This is something she really didn't have with her ex.
The guy, a local police officer, Ryan Fraser has his own demons - an ex who skipped out on him when her dreams took her to the big City. He fears Arlynn will head back to the City when she realizes how challenging it is to live in the area over the winter.
Little does he know, she's lived with less in her past. Having friends and a place to belong is all she really needs.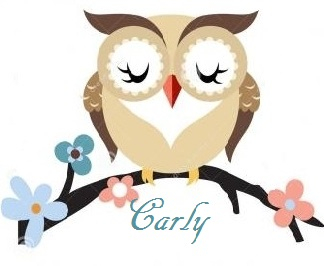 © Copyright 2019 💙 Carly (UN: carly1967 at Writing.Com). All rights reserved.
💙 Carly has granted Writing.Com, its affiliates and its syndicates non-exclusive rights to display this work.
Printed from https://www.writing.com/main/books/entry_id/968487