Printed from https://www.writing.com/main/books/entry_id/968488-Day-30---Character-Protagonist-Interview
(4)

by

💙 Carly

Arlynn's Way (continued)
#
968488
added
October 30, 2019 at 10:43am
Restrictions:
None
Day 30 - Character: Protagonist Interview
Oct. 30: - Character: Protagonist Interview ▼
You are a journalist. The story of your novel is complete. Interview your protagonist and ask the following questions:
(1) How is life for you now, compared to life prior to these events?
At the beginning of my story I was weak and scared. I let my life be dictated to by an overbearing people. My boyfriend was very controlling. I let him. I was afraid to face things on my own, preferring to let him handle things, but the problem was he was too controlling. My life was not my own. He even picked my friends The problem with that was he started having an affair with my so called friend Sheila, but that only allowed him to keep at eye on both of us. He hated my friend Jim. Didn't like him because he was gay. He figured gay or not he would be trouble. Thing was, Jim is one of the best people I know. When push came to shove, he was there for me. He had my back and he and his partner, David, even let me stay with them until I could finish up my time at work.
Mr. Reid, my boss was another surprise for me. I thought he was another controlling freak job, but it turned out he wanted me to quit. Not because he hated me, but because he thought I had learned all I could from the company and he thought I could do so much better out on my own. He even gave me some contacts to get started. One of those contacts would up mentoring me.
Now I have a career I love. I live in a place I adore and have a man in my life who really loves and respects me. I have friends. Good friends. Ones that have my back and encourage me to take risks.
I've learned that I am not alone. That I have people in my life who love me and want good things for me. I have learned it is okay to ask for help. It isn't weakness to do that. It's part of life and something that you need to do up here to survive. My friends don't have their own personal agenda - like Lance did.
I have learned to trust myself and follow my heart. That is big for me.

(2) How did the events of your story change you?
When I first left the City I was scared. I lost everything that I thought was important to me. A boyfriend, a stable job. But over time I learned I am stronger than I thought. I guess I forgot that along the way. I wanted so much to belong that I gave my life over to Lance and that nearly killed me.
Coming back to a place I love, to people who love me and want the best for me, I learned I can belong and still be who I truly am.
I can make a living following my heart's joy. I love what I do... a little of everything, in a way, but I also call the shots now. I write and publish my own children's stories. I illustrate other picture books. I design some really great art... and people want to buy it.
I'm not stuck in an office. Living nine to five. I make my own hours, work as much as I want and have friends to remind me to take a break and chill with them.
I also have a guy in my life now who is a friend, a partner. His love and support fuel me. Lance diminished me. That wasn't love. I have learned that now. Love is expansive, not confining. Loving Ryan makes me more of who I am not less. We both had to learn to trust again. We had both come out of relationships that had hurt us, but once Ryan realized I was staying and that I did love him, he committed and accepted that sometimes I have to go into the City, but I always come back. This plaee, these people mean too much to me to abandon.
With Lance gone and Penny and her meddling out of the way, we can now live our lives... happily.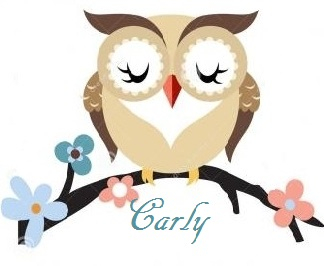 © Copyright 2019 💙 Carly (UN: carly1967 at Writing.Com). All rights reserved.
💙 Carly has granted Writing.Com, its affiliates and its syndicates non-exclusive rights to display this work.
Printed from https://www.writing.com/main/books/entry_id/968488-Day-30---Character-Protagonist-Interview