(9)

by

Carly

This book contains prose writings and poetry for various contests here on WDC.
#
976158
added
February 25, 2020 at 4:23pm
Restrictions:
None
Absolute Truth in Science and Religion
Prompt: 1) Pro's and con's of 'Absolute Truth' in science and religion

I think it is important to have a bit of skepticism, particularly when people talk of 'absolute truth'. I think everyone needs to consider for themselves and not take what is considered the 'absolute truth' as the basis of "written in stone".

Lately I have been incorporating Sajaha Yoga, a form of meditation, into my spiritual practice. Practitioners of this, say to stay open to the experience. See what you experience, don't accept it blindly. Be open. Experiment. Accept or not. That is your choice.

Meditation can be perceived as a spiritual practice or it can be perceived as a way to balance our energy system to achieve health benefits. I don't see it as separate from my belief in God, I see it as another element of the spiritual dimension. A way of deepening my relationship with God.

Notice I did not say religion. Religion, to me, is fraught with dogma. It feels restrictive to me. Too confining. Spirituality is more open and expansive.

It is up to us to experience it for ourselves. It is all about our perception of the experience. Some people may accept blindly and believe in 'absolute truth', but I believe most of us accept after we have experimented and experienced things for ourselves.

I am wary of those adults who accept blindly. I find them unbend-able and often judgmental.

For me, the core of things can be absolute. The core of spirituality is LOVE. All things flow from that… and I am willing to test that theory. I also believe anything to extremes is not centered in love.

I also believe some things can change over time.

One of the things I came to realize in University was that, the more I learned, the less I knew. I am but a small speck in the grand expanse of things. That is true in both science and religion.

What we know now, may not be the case in the future. Take the ideas that the Earth was the center of the Universe or that the Earth was flat. Both of those things were held as gospel at the time of their existence...until, someone challenged those ideas.

To accept things blindly is not a good idea. I do have faith, but my belief in a Higher Power is not accepted blindly. I have considered. I have doubted. Yet, I have also felt strengthened by something greater than myself. I gain comfort knowing I am not alone in this world and that something far greater, guides the Universe. That gives me peace. Still... I am a seeker. I wonder what anchors someone who claims to be an atheist? To me, that seems like a ship lost at sea. Nothing holds them. Nothing gives them peace. You have to believe in something, don't you?

Religion, in and of itself, can be fraught with people who can be quite hypocritical. We are sinners, after all. Nobody is perfect; in fact, there is no such thing as perfection here on earth. We can strive for it, but we must remember, it will always be just out of reach.... unless we are a fully enlightened being and nobody is. Only God is, as far as I'm concerned.

We have been given free will. We have been given a choice. We are not forced to believe. We, with all our foibles, strive for something more than we are. We seek for something grander than ourselves. Searching for answers is what makes us human. Each of us comes to our own perception of 'absolute truth' and that gives us a sense of peace. That is what is needed to stay grounded in this chaotic world.

Words = 625.



Notes:

▼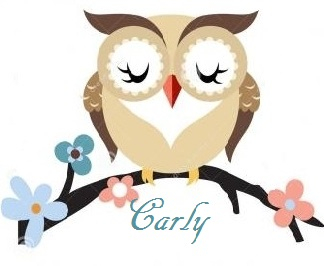 © Copyright 2020 Carly (UN: carly1967 at Writing.Com). All rights reserved.
Carly has granted Writing.Com, its affiliates and its syndicates non-exclusive rights to display this work.
Log in to Leave Feedback
Printed from https://www.Writing.Com/view/2209139