This Blog was originally created in September of 2011 for The WDC Birthday Bash Blog Relay. The title was Snow's B-Day Bash Blogging Buddies Blog with the description of "Blog for the WDC Birthday Bash Blog Relay" and a content rating of 18+ - Readers 18 Years and Older Only. The first five entries are my responses to the WDC Birthday Bash Blog Relay prompts.




Birthday Bash Blogging Buddies


blainecindy (A former WDC member)
Connieann is blogging again
Prosperous Snow



"Connieann's Birthday Bash Blog"

"Melting Snow"
(Formerly Snow's B-Day Bash Blogging Buddies Blog)

In July of 2015 I changed the name of this blog to Melting Snow because I filled "More Snow Melt"
and needed a new blog. I changed the name because this blog had only five entries and I decided that I should fill this blog up rather then beginning an entirely new WDC blog. This blog is used to respond to prompts from "Blogging Circle of Friends "
, "Blog City ~ Every Blogger's Paradise"
, and "30-Day Blogging Challenge"
.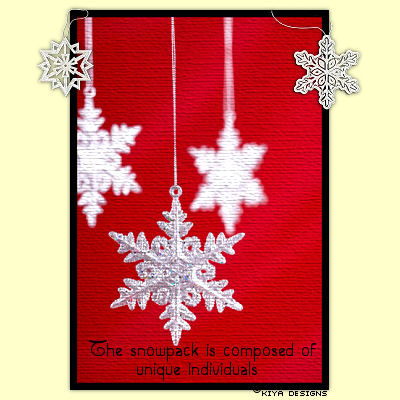 Other Blogs
Content Ratings are 18+


"The Snowflake Chronicles"

"Snow Melt"

"More Snow Melt"
© Copyright 2018 Prosperous Snow (UN: nfdarbe at Writing.Com). All rights reserved.
Prosperous Snow has granted Writing.Com, its affiliates and its syndicates non-exclusive rights to display this work.
Log in to Leave Feedback
Printed from https://www.Writing.Com/view/1806613