Printed from https://www.writing.com/main/books/item_id/982524-Laura-del-Campo/day/4-12-2021
| | |
| --- | --- |
| | Online journal capturing the moment and the memory of moments. A meadow meditation. |
L'aura del campo


'é a lua, é a lua, na quintana dos mortos'
♣ Federico García Lorca ♣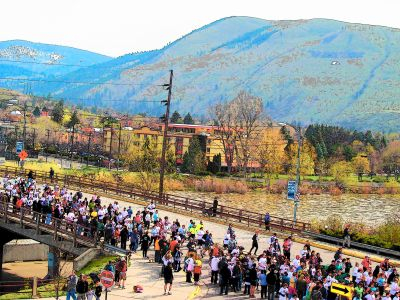 L'aura del campo. A breeze in the meadow. So it began the last day of Spring, 2005; on the 16th day of the month of Light of the year 162. This is a supplement to my daily journal written to a friend, my muse; notes I do not share. Here I will share what the breeze has whispered to me.
PLEASE LEAVE COMMENTS! I L
V
COMMENTS!
On a practical note, in answer to your questions:
IN MEMORIUM
VerySara


passed away November 12, 2005

Please visit her port to read her poems and her writings.


More suggested links:





These pictures rotate.


Kåre
Enga
~ until everything was rainbow, rainbow, rainbow! And I let the fish go.
~ Elizabeth Bishop,
The Fis

h

Three views

Each noon we yawn and look up at the day,
mere mud-bound moments on this misty mirror,
pistils perfuming our petaled array.

We soar beyond your caged captivity
whimsically whistling as we wander
through the atmosphere of creativity.

She sets a fine table for tea-at-three:
tasty tarts, terrific tidbits, tempting
us to join and peck her splendid tapestry

© Copyright 2021 Kåre Enga [178.43abc]

Ekphrastic kōels. Prompts found in "EIGHT - 04.12.21"
:

a. "Water Lilies" by Claude Monet
b. "Umbrella Dancers" by Jonathan Winter
c. "Soiree" (Lady Having Tea with Birds) by Andrea Kowch

I purposely took a point of view from the waterlilies, dancers, birds.
Notes:

Kōel is a widespread form, that originates in South East Asia. Kōel is all about sound, as is reflected in it's structure. It is said to mimic bird song. It would not be amiss to use some onomatopoeia in your kōel, although it's not a requirement.

So, what makes a kōel?

Theme: Traditionally, the poem is used to explore a singular emotion or state, such as joy, innocence or surprise.

Structure: The kōel consists of one or more stanzas. Each stanza has three lines. There's no general rule for the length of each line, but they must follow a vowel-consonant-vowel structure. That is:

Line 1 and 3 must end with an open vowel rhyme. Like "no" and "go", "cry" and "sky" etc. The rhyme does not have to be the same for each stanza.

Line 2 must have alliteration. That means that the main words in the line must start with the same consonant sound, although connector words don't need to be included in this.

For:
Oriental Poetry Contest (E)
Poetic forms from the East. New challenges twice a month.
#

2106425

by Chris Breva AKA Marvin Schrebe
and
EXPRESS IT IN EIGHT (18+)
This is a poetry sharing activity for expression and entertainment!
#

2232169

by Solace.Bring
© Copyright 2021 Kåre Enga, P.O. 22, Blogville (UN: enga at Writing.Com). All rights reserved.
Kåre Enga, P.O. 22, Blogville has granted Writing.Com, its affiliates and its syndicates non-exclusive rights to display this work.
Printed from https://www.writing.com/main/books/item_id/982524-Laura-del-Campo/day/4-12-2021