Printed from https://www.writing.com/main/books/item_id/982524-Laura-del-Campo/day/4-5-2021
| | |
| --- | --- |
| | Online journal capturing the moment and the memory of moments. A meadow meditation. |
L'aura del campo


'é a lua, é a lua, na quintana dos mortos'
♣ Federico García Lorca ♣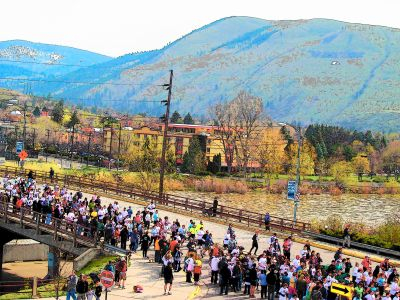 L'aura del campo. A breeze in the meadow. So it began the last day of Spring, 2005; on the 16th day of the month of Light of the year 162. This is a supplement to my daily journal written to a friend, my muse; notes I do not share. Here I will share what the breeze has whispered to me.
PLEASE LEAVE COMMENTS! I L
V
COMMENTS!
On a practical note, in answer to your questions:
IN MEMORIUM
VerySara


passed away November 12, 2005

Please visit her port to read her poems and her writings.


More suggested links:





These pictures rotate.


Kåre
Enga
~ until everything was rainbow, rainbow, rainbow! And I let the fish go.
~ Elizabeth Bishop,
The Fis

h

Prompts: EXACT CLAIM STAY

Being exact

Write to abstractions *sigh* like a coloring
book devoid of color, being told to stay
inside the lines with the smallest box
of stubby crayons: black, red, blue, green, yellow.

No fragrances, no sound, no touch ...
other than wax on off-white cheap rough paper.
Now to divide this by eight, claim it's a poem,
as if being exact makes a life worth living.

© Copyright 2021 Kåre Enga [178.29] (5.april.2021)

For:
EXPRESS IT IN EIGHT (18+)
This is a poetry sharing activity for expression and entertainment!
#

2232169

by Solace.Bring
I don't mean to cause grief

When I leave,
my plants suffer,
in spite of plans to have someone water them or plans
to take them out of the window,
soak and let dry...

Some survive...

better than
my african violets
that dad kept alive for years until my sister decided
they needed to be outside in June's
burning sun.

Dead in a week,
my attic room cleaned out,
personal letters tossed and high school projects trashed,
emotionally pushed over a cliff,
no warning.

I speak soft
so my geraniums don't hear.
they may be on their own this summer...
I swear I don't mean to cause them grief. It's a relief
when I come home and they've made an offering
of one last bloom.

They've survived.

I've been home
for a year now, a very long year now.
Do they suspect? Or are they like me, age 20, innocent about Death
and Life's relentless cruelty. Like them,
a survivor.

© Copyright 2021 Kåre Enga [178.28] (4.april.2021)

For
Dew Drop Inn (18+)
April poem-a-day poetry spot!
#

1370829

by Katya the Poet
© Copyright 2021 Kåre Enga, P.O. 22, Blogville (UN: enga at Writing.Com). All rights reserved.
Kåre Enga, P.O. 22, Blogville has granted Writing.Com, its affiliates and its syndicates non-exclusive rights to display this work.
Printed from https://www.writing.com/main/books/item_id/982524-Laura-del-Campo/day/4-5-2021