Printed from https://www.Writing.Com/view/2074069
(10)

March Madness at the Mad Hatter's Tea Party Raffle & Auction Extravaganza.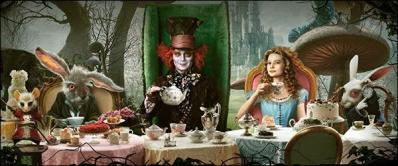 Roll up, roll up and join in with my unbirthday celebrations. A fantastical tea party is being held, with yummy cakes and tea for all. Whilst you're here, why don't you purchase some raffle tickets or bid on an auction package? You may be lucky and win a most wonderful prize.
"There was a table set out under a tree in front of the house, and the March Hare and the Hatter were having tea at it: a Dormouse was sitting between them, fast asleep, and the other two were using it as a cushion, resting their elbows on it, and the talking over its head." ~ Lewis Carroll
Your two obliging hosts for the party are:

The Mad Hatter

He loves riddles but don't expect any sane answer!

and The March Hare


Be careful when you approach him; he is not a people-person.
RULES
To join in our Tea Party
Here's what you have to do
Bid or buy a ticket
and great wealth could come to you!
Raffle tickets are purchased by writing in the forum what kind of tickets you would like, how many, and for whom. You may purchase as many tickets as you want (please include payment with your posts) and you may buy them for yourself and for other people.

To bid in the auction, write the amount you are bidding in the forum and which package it is for. Keep an eye out because you may be quickly outbid. Bidding increases in multiples of 500 or 1,000 only.

If you take a peek at our Menu, you will see a list of teas and a list of cakes (well, it is a tea party, what else would you expect?). Each item has a separate prize. The drinks section contains all raffle packages, and the cakes are all auction packages. A separate draw will be held for the raffle ticket owners of each tea/ cake. The highest auction bids at midnight on 31st March will win those packages. Payment will be expected once the auction is over.

This Tea Party will take place from 0:01a.m. on

1st March

22nd February, and it will end at midnight on 31st March 2019. Raffle winners will be chosen by virtual dice on 1st April.

The funds raised in this Tea Party will be split as follows:
50% ~ "Rach's Contest Funds"

25% ~ "Writing.Com Reading Challenge"

25% ~ "WdC SuperPower Reviewers Group"
MAD HATTER'S MENU
RAFFLE PACKAGES

Drinks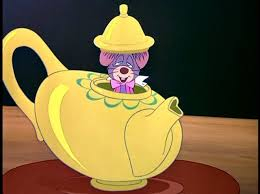 English Breakfast Tea ~ 1000GPs
FULFILLED

Prize ~ A Trio Of Choco's Exclusive MBs ...
Chocolate Emporium MB, Second Time Around MB, Verdant MB
Donated by Choco Ohhhh NaNooooo!
Ticket Holders
▼
Green Tea ~ 1000GPs
FULFILLED

Prize ~ 2 x Poetry Reviews
10K Awardicon
2K in Raffle Tickets
Donated by eyestar
Ticket Holders
▼
Earl Grey ~ 1000GPs
FULFILLED
*stag*

Prize ~ 2 x Paranormal Romance MBs (one for winner, one for a friend)
Donated by Jim Hall

1 x Book Review
Donated by DMT - PASSED
Ticket Holders
▼
Darjeeling ~ 1000GPs
FULFILLED

Prize ~ 1 x Coffee Cream from "Rach's Chocolate Emporium"

Donated by J.L. O'Dell(NANO)

3 x In-depth, honest reviews of short stories up to 10,000 words
Donated by Charity Marie - I am Back!
Ticket Holders
▼