Printed from https://www.writing.com/main/forums/item_id/2141797-WDC-Does-The-Movies--Closed
(5)

A fundraiser for Shadows & Light Poetry, Taboo Words, Verdant Poetry, & Second Time Around
WDC DOES THE MOVIES


I would like to invite you all to come see a film in the comfort of the leather cinema seats in our WDC theatre. Refreshments (well, popcorn and soda, that is) will be served before, during, and after the films. Our aim is to make you as comfortable as possible.


This fundraiser will run from 0:01a.m., WDC time on 1st December until midnight WDC time on 24th December. That means lots of time for you to buy tickets. They make wonderful presents! And the winners will be drawn and announced on Christmas Day. So, all you need to do is take a look and see which films you fancy, then buy some popcorn and soda and take a seat. We are showing movies that have starting over as their theme for this round. I've tried to include a little of everything, so I'm sure there is a movie or two we all love. And for those of you who don't find anything you want to watch, why not buy some popcorn and soda and stand in the lobby, chatting to the others who are just too cool for school?


Prizes are simple. All tickets sold for the films and all refreshment sales will be split 50/50 between the winning ticket holders and "Rach's Contest Funds"
. This bank funds all four contests I run ( "Second Time Around ~ Birthday Special"
, "Verdant Poetry Contest - On Hiatus"
, "The Taboo Words Contest ~ On Hiatus"
, & "Shadows and Light Poetry Contest"
).


In addition to this, I am going to give my exclusive Shadows & Light II merit badge to the person who buys the most tickets overall.


FILMS
A CHRISTMAS STORY


Tickets ~ 1,000GPs each


Ticket Holders

▼





IT'S A WONDERFUL LIFE


Tickets ~ 1,000GPs each


Ticket Holders

▼





THE NIGHTMARE BEFORE CHRISTMAS


Tickets ~ 1,000GPs each


Ticket Holders

▼





WHITE CHRISTMAS


Tickets ~ 1,000GPs each


Ticket Holders

▼





THE POLAR EXPRESS


Tickets ~ 1,000GPs each


Ticket Holders

▼




THE MUPPET CHRISTMAS CAROL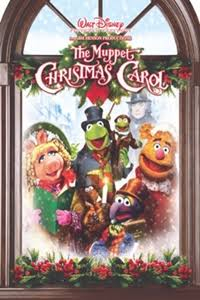 Tickets ~ 1,000GPs each


Ticket Holders

▼




MIRACLE ON 34th STREET


Tickets ~ 1,000GPs each


Ticket Holders

▼






REFRESHMENTS






Price per Popcorn Scoop ~ 500GPs


Ticket Holders

▼