Giving Cards to Others...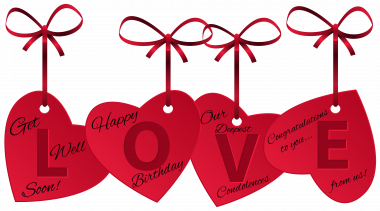 I want to thank those who nominated and voted "Cards of Love"
for Best Community.
It is a great honor to be among the selected groups.
Have you ever wanted to send a physical get-well card to someone or a birthday card, and we can't forget condolences? I have always wanted to be able to without them knowing that it is coming. To cheer them up when they need it most, especially this past year. It has been very hard on a lot of us.

"You say, wait a minute!" I don't want my info out there for the world to see or someone on WdC for personal reasons. I can truly understand that. I have thought, prayed, and prayed some more about what we can do to cheer up our WdC family and friends. God has put this on my heart. Cards have a healing process; it reminds us that others do care about one another.

Here is my plan/goal of sending to others "Cards of Love"
. To ask everyone if they want to be a part of "Cards of Love"
then if they agree to the terms, I will add them as a group member. In a separate forum in the address book, I will place that member's info, name, handle, address, phone# if you want, etc. I will be setting it to "My Eyes Only" for discretion purposes only, and it will not be public for those who are not affiliated with WdC. If you are willing to do this, you can email me, and I will add you to the group and the address book that I will be making. Then you may send your favorite writer a "Card of Love" to let them know you care. The idea is to send cards only. If that happens and the recipient notifies me of the unwarranted mail, you will be removed from the list. That means both recipients need to be a group member to receive the information to send the cards.

I want to be absolutely clear: the purpose of this group is to congratulate or encourage its members via appropriate greeting cards. Members agree not to use actual names and addresses for any other reason (sending inappropriate greeting cards, postcards and/or letters, solicitation of funds of any kind, etc.). Anyone confirmed as having done so will be immediately disenrolled from the group. It may also cause consequences that will be determined and left up to The StoryMaster and The StoryMistress.





The reason why is simple, sometimes we don't feel like being online or are unable to. I have spoken to a few members, and they agree that we could send c-notes electronically, but what if the person doesn't feel like getting online or is in the hospital? Back to the drawing board, I go! This comes at a time that we all need physical reminders that others are there for us.

I totally understand that money is tight for most of us. I am a prime example of it. I plan on shopping at Dollar Tree or Dollar General for my cards. 2/$1.00, one can't beat that or spend what you want. It doesn't have to be extreme. It is what you write on the card that means the most. Or you can do I as do make them sometimes when money is tight I will make some or just to put extra love in taking the time to design it by hand as we use to in school. My mom used to say that homemade things came from the heart. It's the thought that you care and love this person who needs to be cheered up, to know someone cares about them, and to let them know you miss seeing them online. We need to reach out to one another in these times where we are in solitude way too much.

I received a postcard from SM's a few weeks ago, and it made my day. I needed it that day with everything that has been happening in the world and with my family. I have to say that it helped me so much that day get out of my funk. Yes, peeps, I said funk. I have been slammed with so much these past four months that I wasn't sure just how much more I could take. Yes, lots of prayers from you and me kept me afloat. I have to tell you when The StoryMaster
sent the postcard, it was a feather in my cap. It gave me that little push that I needed. Just that one simple thought of kindness gave me the extra encouragement that I needed and that many of you had sent me these past few months. With that combination and along with my prayers, everyone gave me the strength to pull my bootstraps up and accomplish something that I haven't in a very long time. God played a huge part in keeping my anxiety at bay most of the time, and when I received messages of all kinds from my WdC family, it meant a lot to me.




Mind you that it is what you write in that .50 cent card that counts. It touches one's heart and gives them a kindness that lasts a lifetime. Trust me, words are the mighty sword of the world. It can encourage one, or it can shred one's heart beyond repair in most cases. We are a family here at WdC. All of us pull together to help one another. I have seen it time and time again. I have been the subject of love and kindness over and over for the past three years. I have wandered the hallways of WdC, and it is my home, and I know a lot of you feel the same way.

Please, join me in sending love to our brothers and sisters of this insanely writing community we all call home away from home. I love every one of you, and I hope that I get many responses to this. Please, take a moment to think about it, pray about it if you need to. I did, and that's why I am doing this.





Notes and Updates:

▼