Printed from https://www.writing.com/main/newsletters/action/archives/id/10658-Be-Open-to-Change.html
Contests & Activities: March 10, 2021 Issue [#10658]




This week: Be Open to Change

Edited by: spidey
More Newsletters By This Editor



1. About this Newsletter
2. A Word from our Sponsor
3. Letter from the Editor
4. Editor's Picks
5. A Word from Writing.Com
6. Ask & Answer
7. Removal instructions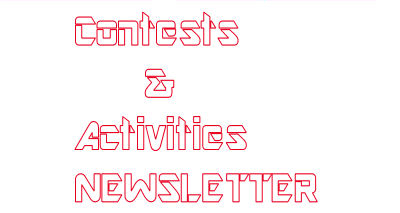 Welcome to the

Contests & Activities

Newsletter

. I'm

spidey
, and I'm your Editor this week!

| | |
| --- | --- |
| ASIN: 0910355479 | |



Be Open to Change!

I'm making some changes in my "real life" job. Going paperless, trying to get more streamlined and efficient. Man, it's hard sometimes!
I'm not adverse to change, but I'm hesitant to change my routines. I do want to be more efficient ("Work Smarter, Not Harder" anyone?), so I'm trying new things to see what works.

This can be relevant when it comes to your writing! I know the old adage says, "Write what you know," and that can be good advice, but I think it's also a good idea to not be afraid to branch out a little, too. Try a new genre or a new perspective. Write from the villain's perspective (even if just for a writing exercise) or from a side character's perspective. Try a new format. It's a good way to see what you enjoy, what you're good at!

If you look at your favorite writers, they don't write the same story over and over. They (at the very least) make small changes to keep it interesting to readers. And I often wonder how many different genres or formats a writer tried until they found their "niche."

Contests & Activities can be a great way to try new things! There are a plethora of different types of contests and activities on WDC, all focusing on various aspects of writing and creating. If you're looking for a challenge, try browsing through the current contests. ("Writing Contests @ Writing.Com"
is a great place to find them or try browsing through forums) Let the prompts and ideas spark some creativity into something new!

A huge benefit to trying out something new in a contest or activity, is that not only will you get the experience of trying something new to see how it feels, you'll also most likely get feedback from the host, other participants, and members of WDC who may be more experienced in the area!

It can be scary and daunting to try new things, but often it can be worth the effort. And even if it doesn't work out, you'll probably learn about yourself along the way!

As always, keep on writing!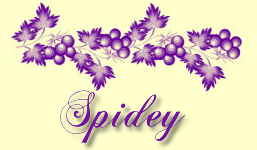 Official
Writing.Com
Contests & Activities
:
Contests/Activities
:
Some How/To Items that might help you:
Some contest resources:
"
Create/Edit a Message Forum
"
Know of some gems that deserve exposure? Submit them in the feedback form or submission form at the end of this Newsletter, and I'll put them in my next one!



Have an opinion on what you've read here today? Then send the Editor feedback! Find an item that you think would be perfect for showcasing here? Submit it for consideration in the newsletter!
https://Writing.Com/main/newsletters/action/nli_form



Don't forget to support our sponsor!




| | |
| --- | --- |
| ASIN: 1542722411 | Book |



My last newsletter, ("Contests & Activities Newsletter (February 10, 2021)"
), discussed doing what you love. Here is some feedback from last week's Newsletter readers:

No feedback!



Submit your feedback below!




How do you feel trying something new? Do you have plans to try something new in 2021?


| | |
| --- | --- |
| ASIN: 0995498113 | |



To stop receiving this newsletter, click here for your newsletter subscription list. Simply uncheck the box next to any newsletter(s) you wish to cancel and then click to "Submit Changes". You can edit your subscriptions at any time.



Printed from https://www.writing.com/main/newsletters/action/archives/id/10658-Be-Open-to-Change.html