Printed from https://www.writing.com/main/newsletters/action/archives/id/10699-Know-when-to-quit.html
Contests & Activities: April 07, 2021 Issue [#10699]




This week: Know when to quit

Edited by: spidey
More Newsletters By This Editor



1. About this Newsletter
2. A Word from our Sponsor
3. Letter from the Editor
4. Editor's Picks
5. A Word from Writing.Com
6. Ask & Answer
7. Removal instructions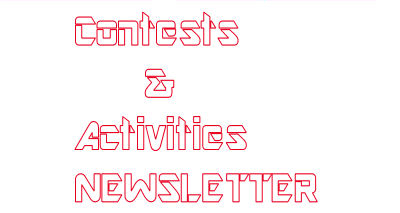 Welcome to the

Contests & Activities

Newsletter

. I'm

spidey
, and I'm your Editor this week!

| | |
| --- | --- |
| ASIN: B01DSJSURY | |




Know when to quit

Last week, I started reading a book that had an interesting premise. Quickly, though, I realized I wasn't enjoying the characters or the writing. I ended up quitting the book before I finished the first chapter!

I've started quitting books I don't like. In the past, I would finish a book no matter what, but I've come to realize I don't have to.
Nothing happens if I realize the book isn't right for me and I stop reading it!

I suppose I'm a perfectionist and maybe a completist in that I want to finish what I start. There are times when I will always finish reading something, such as when it is an entry into a contest I'm hosting. I'll always read it in full and review it. I feel it's my responsibility as a host.

I just think there are times we should learn when to quit, when it's for our own good. If I'm writing something and it's a huge struggle, and I'm just not happy with it, I don't have to finish it. (Sure, if I push through, maybe it will be worth it, but at the time, maybe I at least need a break to stop back to decide if I should keep going.)

If I signed up for a contest that has multiple stages and/or commitments, that's a time I need to finish if at all possible. For me, it's a balance between obligation and enjoyment. Do your best to stick to your promises, but also know that quitting something when it has no real consequences but to bring you a little more joy can be a good thing!

As always, keep on writing!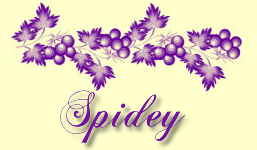 Official
Writing.Com
Contests & Activities
:
Contests/Activities
:
Some How/To Items that might help you:
Some contest resources:
"
Create/Edit a Message Forum
"
Know of some gems that deserve exposure? Submit them in the feedback form or submission form at the end of this Newsletter, and I'll put them in my next one!



Have an opinion on what you've read here today? Then send the Editor feedback! Find an item that you think would be perfect for showcasing here? Submit it for consideration in the newsletter!
https://Writing.Com/main/newsletters/action/nli_form



Don't forget to support our sponsor!




| | |
| --- | --- |
| ASIN: B07B63CTKX | |



My last newsletter, ("Contests & Activities Newsletter (March 10, 2021)"
), discussed being open to change. Here is some feedback from last week's Newsletter readers:

I think change can be a good thing for us to try some time in our life and i embrace change
~ princess


I agree!




Submit your feedback below!




Do you finish everything you start?


| | |
| --- | --- |
| ASIN: B07B63CTKX | |



To stop receiving this newsletter, click here for your newsletter subscription list. Simply uncheck the box next to any newsletter(s) you wish to cancel and then click to "Submit Changes". You can edit your subscriptions at any time.



Printed from https://www.writing.com/main/newsletters/action/archives/id/10699-Know-when-to-quit.html