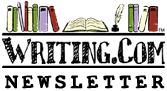 Romance/Love





This week: Paint that First Kiss

Edited by: StephB aka Rona Virus
More Newsletters By This Editor



1. About this Newsletter
2. A Word from our Sponsor
3. Letter from the Editor
4. Editor's Picks
5. A Word from Writing.Com
6. Ask & Answer
7. Removal instructions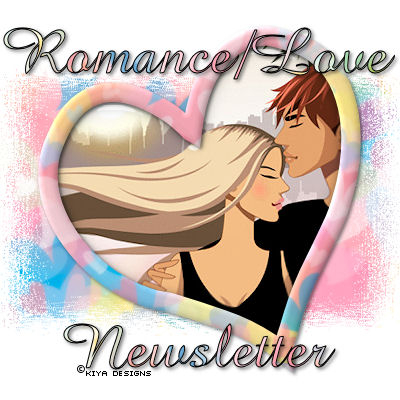 Valentines are in the air this month. Chocolate? Check. Roses? Check. Candles? Check. Now, are you ready for that first kiss on Valentine's Day?

| | |
| --- | --- |
| ASIN: 1542722411 | Book |



Valentines inspire romance, but writing a first kiss isn't easy. There's more for the writer to consider than just the lips.

You've got to paint the canvas. Consider that a first kiss is usually short and generally just involves the lips. After that first kiss then it can get a little "heated."

Pick your Paint Brush
Setting is very important. Where is the couple? In a room with a fireplace? At a beach? In a car? In the woods? Now that you've got your brush, paint the setting. Setting establishes the "romantic" mood. How's the light? Is it hot or cold where the couple is at? How are the colors in the setting?



Example of setting:





The wing was quiet. A maid entered one of the guest rooms, failing to notice them. Alice supposed, as was in her time, the rooms were available for those guests who might have had a little too much to drink, or those who stayed too late.

Grayson escorted her to a door on the right, threw it open, and put his hand on her waist, guiding her inside. A gas lamp burned on a nearby table, throwing stark, deep shadows into the room.

Excerpt from Victorian Scoundrel, Desert Breeze Publishing, author: Stephanie Burkhart.

************

Emotion
Now go deeper(or thicker) with the paint. Build emotion by ratcheting up heightened awareness between the couple. Establish want, desire, need. Remember how close the hero and heroine are. Heighten the desire as they draw closer.

Example of emotion:

He pinned her against the door, placing his hands on the door next to her arms. His breathing was erratic. The light from the lamp cast dark shadows over his chiseled features.

"Gray--"

He stepped closer and lowered his hands, placing one on her waist. Heat spiked within her and settled low in her abdomen. His hazel eyes burned with desire. He drew in a deep breath and raised his forefinger, tracing her lips. Alice closed her eyes, but only briefly, savoring the gentle touch of his finger.

Excerpt from Victorian Scoundrel, Desert Breeze Publishing, author: Stephanie Burkhart

************



It's finally time for the lips!



Lips are important, but it's not just about them. A first kiss takes every sense you have. Consider:

Touch: Are the lips soft and gentle? Reverent? Or are they hard and demanding, filled with an almost untamable desire?

Taste: Is her kiss sweet and sensual like honey? Is his like berries from his wine?

Sight: Is a great brush to paint anticipation, longing, and desire. Is his jaw clenched? Her dimple deeper?

Smell: Does the heroine wear a flowery scent like lavender or jasmine? Is the hero wearing a spicy cologne? Or does he smell like clean soap or sandalwood?

Sound: Does she emit a soft moan? A throaty moan? Does he groan?

Excerpt, continued:

"You do wild things to my heart, sweet Alice," he finally whispered. His finger traced her cheeks, then her jaw.

Her senses spun from his sensual touch. She could hardly breathe. "Me?"
"Yes, you."

"What do I do to your heart?"

"You make it beat hard -- fast." He ran his finger down the side of her neck and traced the
'v' in her throat.

Alice met the raging inferno in his eyes and nipped at her lower lip with her teeth. "Is that
all I do?"

He issued a low, deep groan from his throat and leaned forward. Their lips searched for
each other, teasing, until finally they meshed into a heat-searing kiss.

Excerpt from Victorian Scoundrel, Desert Breeze Publishing, author: Stephanie Burkhart

*************



It's Over!


So what happens next? Does internal conflict drive them apart? Is she feeling guilty? Is he afraid he took things too far? Or does something external force them apart? Does someone distract them? Walk in on the them? Or does an outside event command their attention?

Leave the reader pondering: what did that kiss mean to the hero? The heroine?

QUESTION FOR YOU: Do you remember your first kiss? Where were you?



CHALLENGE FOR YOU: Write a 1000 word vignette describing a first kiss. Paint the scene using your brushes: setting, emotion, lips, and it's over!









The first kiss (13+)
I came up with this after watching a love movie.
#

1609813

by Constance Wood
First Impressions. (E)
I went on a date yesterday that inspired me to think about first impressions.
#

1886062

by kbeams
Invalid Item
This item number is not valid.
#

1892750

by Not Available.
Connor and I (13+)
Girl likes Connor but is not sure if he feels the same way towards her.
#

1367197

by ~*~Noelle Sapphire~*~
The Kiss at the Museum (13+)
Written for the 15/15 prompt. Picture of man and woman kissing.
#

1024981

by a sunflower in Texas
Invalid Item
This item number is not valid.
#

1894494

by Not Available.


Submitted to the Romance/Love Newsletter:



Quick-Quill
The start of a romance novel! I had to cut it short to enter a contest and give it an end.


The Cruise (E)
Two strangers meet on a cruise from different countries
#

1961947

by Quick-Quill



Have an opinion on what you've read here today? Then send the Editor feedback! Find an item that you think would be perfect for showcasing here? Submit it for consideration in the newsletter!
https://Writing.Com/main/newsletters/action/nli_form



Don't forget to support our sponsor!




| | |
| --- | --- |
| ASIN: 0995498113 | |



Here's some Feedback from my Romance/Love Newsletter DTD: 8 JAN 2014:

pinkbarbie
Cool Newsletter. I am a virgo, but a histrionic one so I do look for the limelight sometimes, so were I to believe in horoscopes and look for the type that would complement me, I would look for a fellow composed virgo who gives me all the attention or a sagittarius because I love fun.

My son is a Virgo, but he's only 7. I don't know many virgos, so it's interesting to hear your thoughts.


len_gray
I am a Pisces, though I'm afraid I don't know which sign I'm compatible with. I am a very 'go with the flow' person even though most of my friends and family get frustrated with my laidback nature because they say that there's no way anyone can be that relaxed
My husband is a Pisces. He's very laid-back and goes with the flow. It's a good thing (in a way) because I'm Gemini with a lot of energy.
A*30s*Faith

Cancer – exhibit a wide arrange of emotions, but appeal to their sense of home and you've got them in your back pocket.

It's eerie how accurate these can be, but I don't really believe in their hold on my life so don't know much about them other than I'm a Cancer.



I agree - it's very unnerving how accurate your zodiac can be.



Incurable Romantic

Steph, great job on the Zodiac newsletter. You asked if we readers know our signs, and if we know which are compatible for us. To answer your question, mine is difficult because I'm right on the cusp (August 23). Whether I'm a Leo or a Virgo depends on who you ask. As far as which signs wouild be compatible, obviously I can't know that for certain because my sign itself is not a certainty at this point. Thankfully, the majority of your readers will not have this problem. Keep up the great work!



Very interesting. I hope not many have your dilemma.



monty31802
A very interesting letter for a person (me) a cancer born on the 24th of June, but not sure I agree.
Take a page from the fishes (Pisces) and go with the flow, Monty.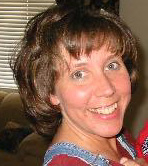 StephB aka Rona Virus
is a 911 Dispatcher for LAPD. . Her latest release is "Dark Shadow" a sci-fi romance available as an ebook set in the distant future on a space station. Can Helios save the Borealis form a dangerous biological weapon and win Vivian's heart?


| | |
| --- | --- |
| ASIN: B01FST8A90 | |



To stop receiving this newsletter, click here for your newsletter subscription list. Simply uncheck the box next to any newsletter(s) you wish to cancel and then click to "Submit Changes". You can edit your subscriptions at any time.