Printed from http://www.writing.com/main/newsletters/action/archives/id/9381-Down-the-Rabbit-Hole.html
Contests & Activities: February 13, 2019 Issue [#9381]




This week: Down the Rabbit Hole

Edited by: spidey
More Newsletters By This Editor



1. About this Newsletter
2. A Word from our Sponsor
3. Letter from the Editor
4. Editor's Picks
5. A Word from Writing.Com
6. Ask & Answer
7. Removal instructions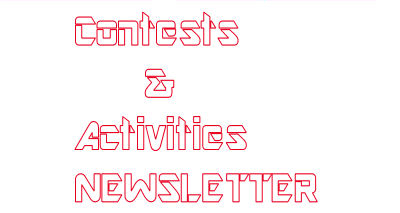 Welcome to the

Contests & Activities

Newsletter

. I'm

spidey
, and I'm your Editor this week!

| | |
| --- | --- |
| ASIN: B083RZ37SZ | |




Down the Rabbit Hole

Do you ever just lose track of time exploring the internet?

Lately I've been watching a lot of videos online, mostly skeptic intellectuals that I respect. It has led me to response videos to things like pseudoscience and "theories" like Flat Earth. Thing is, I can completely lose track of time doing these things, and it gets me off track. Soon I've wasted half the day, and I could have been more productive!

I'm all for taking breaks and enjoying some entertainment or doing thought experiments, but I also think those things (for me personally) are best done after my work is complete!

So I have to set rules for myself, and I realized some of these are great for keeping on track with writing, too.


Goals. I'm a huge fan of goals. I like to set realistic goals, small lists of things to complete. I keep a calendar and write in my daily to-do list. This can be for work items, online duties, deadlines, appointments, etc. I easily lose track of notes and scrap pieces of paper, so it's super helpful for me to have everything in one place.


Set a timer. I use my phone to set alarms to remind me to get back to work. I can use them as time limits on certain websites to remind me to focus. I'm all for taking breaks, but the breaks can't get larger than the work time!
Think before I commit. I want to spend loads and loads of time doing everything I enjoy, but I need to realistically look at the time I have available. I try not to commit to a long project (like hosting a contest or entering a longer activity) unless I know I can realistically dedicate the time needed.


Personally I've struggled with balance all my life. I can get very focused on something and lose track of the other important things going on around me. I think using outside tips to stay aware can be a really helpful thing!


As always, keep on writing!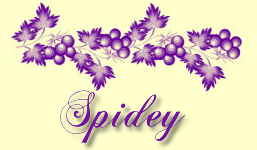 Official
Writing.Com
Contests & Activities
:
Contests & Activities submitted through feedback
:
Contests/Activities
:
Some contest resources:
"
Create/Edit a Message Forum
"
Know of some gems that deserve exposure? Submit them in the feedback form or submission form at the end of this Newsletter, and I'll put them in my next one!



Have an opinion on what you've read here today? Then send the Editor feedback! Find an item that you think would be perfect for showcasing here? Submit it for consideration in the newsletter!
https://Writing.Com/main/newsletters/action/nli_form



Don't forget to support our sponsor!




| | |
| --- | --- |
| ASIN: 0996254145 | |
| | |
| --- | --- |
| ASIN: B01CJ2TNQI | |
| | |
| --- | --- |
| ASIN: 1542722411 | Book |



My last newsletter, ("Contests & Activities Newsletter (January 16, 2019)"
), and it discussed Writing Buddies. Here is some feedback from last week's Newsletter readers:

I love finding writing buddies. The Snail Mail Group is one of those places to do that as well. But also when you Review writing sometimes you find a friend with the same likes as you. ~ Elfin Dragon - poetry fiend
Those sound like great places to find a writing buddy!



My husband is my writing buddy usually but now that he's been sick so much it's been harder to work with him. I miss the interaction between two people who love writing, the bouncing of ideas, the excitement in creates. A writing buddy is fantastic. ~ charitykountz

Sounds like a wonderful writing buddy, and I hope your husband is feeling better soon!
How do you stay focused?



To stop receiving this newsletter, click here for your newsletter subscription list. Simply uncheck the box next to any newsletter(s) you wish to cancel and then click to "Submit Changes". You can edit your subscriptions at any time.



Printed from http://www.writing.com/main/newsletters/action/archives/id/9381-Down-the-Rabbit-Hole.html