Printed from http://www.writing.com/main/newsletters/action/archives/id/9486-Help.html
Contests & Activities: April 10, 2019 Issue [#9486]




This week: Help!

Edited by: spidey
More Newsletters By This Editor



1. About this Newsletter
2. A Word from our Sponsor
3. Letter from the Editor
4. Editor's Picks
5. A Word from Writing.Com
6. Ask & Answer
7. Removal instructions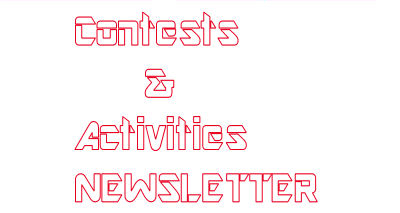 Welcome to the

Contests & Activities

Newsletter

. I'm

spidey
, and I'm your Editor this week!

Certain situations demand dramatic music. Now you have it!

Get it for Apple iOS, Android or Kindle Fire.
Creative fun in the palm of your hand.




Asking for help

It's important to ask for help when you need it. If you need help hosting a contest or activity, if you have a question about how the site works or how to find something, if you need help entering a contest or activity, etc. - Please ask for help!

First off, at the top of every page, next to "Get Started," is a link titled "Writing.Com 101." It answers a lot of general questions about the site and how it works. The site can sometimes seem confusing to new members but you'll get the hang of it in no time!

Secondly, there are some great forums for help: "Technical Support Forum"
[13+] and "Non-Technical Support Forum"
[13+]. A great tip: try searching for your topic before posting. Sometimes you'll find that your question has already been answered!

A question I often see is, "How can I find a contest I looked at last week?" If you can remember even part of the title, try searching for it in the search bar at the top left of the screen below the WDC logo!

Another way to ask a question is to fill out the response field at the end of this newsletter! If you have a question about hosting or entering a contest, the Contests & Activities Editors would love to provide an answer!


Lastly, you can email or message a moderator with your question! (Look at the bar on the right for "Messenger" or click on the envelope next to a blue case!)

Don't let an unanswered question keep you from a great experience here at Writing.Com! Please don't be afraid to ask for help!





As always, keep on writing!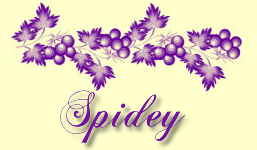 Official
Writing.Com
Contests & Activities
:
Contests/Activities
:
Some How/To Items that might help you:
Some contest resources:
"
Create/Edit a Message Forum
"
Know of some gems that deserve exposure? Submit them in the feedback form or submission form at the end of this Newsletter, and I'll put them in my next one!



Have an opinion on what you've read here today? Then send the Editor feedback! Find an item that you think would be perfect for showcasing here? Submit it for consideration in the newsletter!
https://Writing.Com/main/newsletters/action/nli_form



Don't forget to support our sponsor!







My last newsletter, ("Contests & Activities Newsletter (March 13, 2019)"
), and it discussed sharing. Here is some feedback from last week's Newsletter readers:

No feedback!
How do you ask for help? What resources do you find most helpful?



To stop receiving this newsletter, click here for your newsletter subscription list. Simply uncheck the box next to any newsletter(s) you wish to cancel and then click to "Submit Changes". You can edit your subscriptions at any time.



Printed from http://www.writing.com/main/newsletters/action/archives/id/9486-Help.html