Printed from https://www.writing.com/main/profile/blog/heftynicki
(5)

by

NickiD89

A place for writing off-the-cuff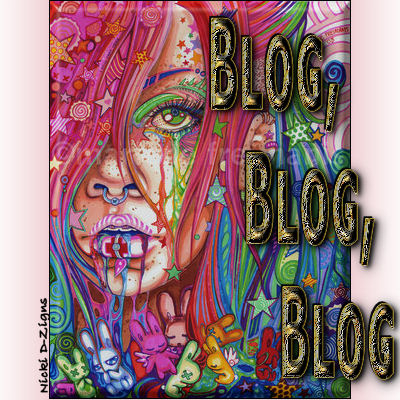 Welcome!
In 2011, my main focus will be on writing a novel. Since I'm a novice novelist, I've decided to come at the project from different angles, exploring the genre and experimenting with its elements. This blog and its offsite sister blog will be my journals where I attack novel-writing one day at a time.

As I was creating my BlogSpot page, the inspiration for the blog solidified in my mind. I named that blog "One Significant Moment at a Time." In essence, I want to use the format as a reminder to walk through my life with my author's eyes open, taking in the details, feeling the emotions of the day. As moments unfold and I feel their affects on me as a person, a woman, a mother, a sister, a member of the world community, I'll let the writer in me talk about it.

Creative Nonfiction is the genre most fitting to describe what I envision accomplishing here, moreso than blogging or journaling. The style is best suited, I feel, for my ambitions as a novelist.

In addition, Friday entries will not be written by me. Instead, I'll turn the keyboard over to one of the characters in my novel. He or she will relate the events of the day as s/he saw them, through the filter of his or her perception.
** Image ID #1779494 Unavailable **
Click this image to visit my Blog City neighbors!
I'd Love Your Help
If you've read my blog before, and find yourself here again, won't you click this link and check out my BlogSpot?
http://www.nicoleducleroir.blogspot.com
Leave me a comment there, and I'll send you a WDC token of my appreciation!


Become a Follower there, and I'll send you a Supportive Merit Badge! -- You don't have to go to blogspot.com each day; in fact, I post much of the same entries here in this WDC blog. But building up a verifiable readership may prove important one day when I'm knocking on literary agent/publishers' doors!


To Follow, just click "Follow" on the right margin of my blog page. You'll have to sign in using, or create, a Google account (it's free and only takes two minutes!), and then follow the short instructions. It's easy, and I'd appreciate it so much!!




Merit Badges Sent To:
~
Noelle ~ TY Anon!
~
~
sunshine014
(
Where'd Ashy go??)~
~
Mara ♣ McBain
~
~
Adriana Noir
~
~
Jeff
~
~
A Christmas Carol St.Ann
~
2011 Reading Goal = 25 Books in 52 Weeks. To see the list of books I've read so far,
CLICK HERE
Leave me a comment anytime ~ even on older postings!
Thanks for reading!!
© Copyright 2020 NickiD89 (UN: heftynicki at Writing.Com). All rights reserved.
NickiD89 has granted Writing.Com, its affiliates and its syndicates non-exclusive rights to display this work.
Printed from https://www.writing.com/main/profile/blog/heftynicki