Printed from https://www.writing.com/main/view_item/item_id/1650810-My-Favorite-Jane-Austen-Stories


I love Jane Austen's novels. I have all her novels in one book that I bought at Barnes and Nobles. I just recently discovered Jane Austen. I didn't know what I was missing.

I love Pride and Prejudice. You meet Mr. Darcy. He thinks he is better then the Bennetts but he finds himself falling in love with Elizabeth Bennett. Elizabeth falls in love with him, too and it is very touching how the story plays out. Elizabeth's sisters Lydia, Jane and Kitty are part of the story and they all find husbands. Elizabeth's sister Mary was the one unmarried one in the end. Lady Catherine was a snub and everyone acted like they had to do what she said. Mrs. Bennett, the girls' mother finally stood up to her. Mr. Bennett tried to avoid his family by hiding in the library reading his books but when his wife stood up to Lay Catherine, he decided his family wasn't so bad. Lady Catherine expected the Bennett sisters to marry the Collins brothers. They were homely. One kept playing with his trousers. The other two brothers smoke cigars and drank the Bennetts' liquior and they were so much older then the Bennett girls. Mr. Darcy was handsome and had money and pride but Elizabeth broke through his tough exterior. It is a love story and who doesn't like a good romance?

Emma. She didn't want a love of her own. She kept arranging romances for everyone else. She was a matchmaker. She found herself falling for Frank Wheaten only to find out he was already engaged to Jane Fairfax.Frank led Emma on and Frank's aunt died and he felt free to marry Jane who didn't have a dowry. Emma's father was rich. Emma ended up with Mr. Knightly, her childhood friend. They had some rough moments but they realized that they were in love and Emma had found happiness and a match for herself.

Northanger Abbey. Catherine Moorland meets Mr. Tilley. He comes from a rich family but his father feels Catherine isn't good enough. Catherine's brother James lost the woman he loved to Mr. Tilley's brother who is an Admiral in the Navy. Catherine and her Mr. Tilley end up together with her husband being disowned by his family but love always wins out over money.

I am still reading Jane's other novels but these are my favorite so far.

Jane Austen started writing romance in the 1800's and they caught on. Love makes the world go round. Thank you, Jane for writing romance and opening the door to the rest of us who love to write romance.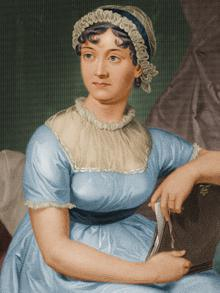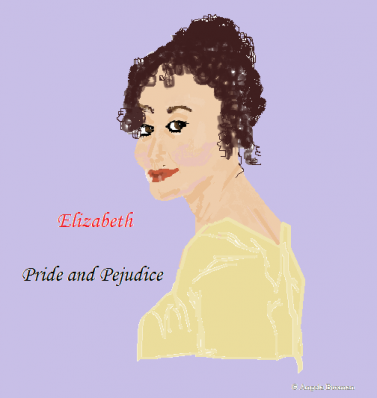 © Copyright 2010 Princess Megan Rose (tigger at Writing.Com). All rights reserved.
Writing.Com, its affiliates and syndicates have been granted non-exclusive rights to display this work.
Printed from https://www.writing.com/main/view_item/item_id/1650810-My-Favorite-Jane-Austen-Stories