Printed from https://www.writing.com/main/view_item/item_id/2092568-Jane-Austen-Newsletter-August-2016
Jane Austen Newsletter August 2016
Editor: Princess Megan Rose


Welcome to another edition of the Jane Austen Newsletter. Wow, Where did the summer go? Kids are going back to school and I am studying and researching Jane as usual. Here is what is new.

Jane didn't have sticky notes or Post it notes so she used her mother's sewing pins to attach notes to her novels she was writing. She wrote everything by hand! No computer or keyboard. Just beautiful hand writing. I read that Jane's hand written novels were full of grammatical errors. She needed an editor to correct her writing and they did. We all need a little help. I wonder if Jane had a journal of some kind to use for notes? Poor girl. I would give her one of min I haven't used..

Jane had her own personal book plate. Book plates are personalized and are placed on the first page of the book to identify it as yours. They seem hard to find. Below is Jane's book plate.
** Image ID #2092566 Unavailable **
I wish I had some of her book plates. I was so happy that I found this. I wish The Jane Austen Gift Store would sell these.

Love and Friendship, the movie about Jane's book "Lady Susan" is coming out on DVD September 6, 2016. I will be sure to be in line to buy it.

Emma, the novel is 200 years old. Do you know other authors have written their own versions of "Northanger Abbey?" I am just content to read sequels of Jane Austen 's "Pride and Prejudice" characters. There are 2 new adult stress relief coloring books of "Pride and Prejudice." I bought them both.

How old should a young girl be to read Jane Austen? Twelve. I think thirteen or fourteen and girls start to learn about boys and date at 15. My mother made me wait till I was 16 but I went to a skating party with a boy when I was 15. He was no Mr. Darcy but he was a friend and came to my Wedding and he was one of my husband's friends as well. I had never heard of Jane Austen until 25 years ago and I became a devoted fan 5 years ago. No high school girls I knew had read Jane Austen books. I read romance books for teens when I was 13.

There is a book "Jane Austen For Beginners" and Barnes and Nobles has it and there is also books for children about Jane Austen novels but again what age should a girl start reading Jane's book? I don't think children under 11 would understand this. Any thoughts on this?

A picture of Jane Austen as a little girl.



This portrait is owned by a woman of the last name Rice, she is the fourth person to own this painting and this was painted by Cassandra and this is Jane Austen as a child. There is so much controversy about this. Historians say it isn't Jane and a debate is going on about this. Will we ever know for sure?

This neat, pretty mug can be found at The Jane Austen Shop. It has painted characters from all her novels. If I didn't have so many mugs, I would order one.
** Image ID #2092674 Unavailable **

What would you like to say to Jane Austen? Here is a challenge:
Write a letter to Jane Austen and tell her what you would like to say to her about her writing or anything you want. Post the letter in one of these forums:


Jane Austen Meeting Place (ASR)
A place to meet other members and write about what you love about Jane Austen.
#

1992432

by Princess Megan Rose
Jane Austen Discussion Forum (ASR)
A Forum for authors and members who love Jane Austen.
#

1710273

by Princess Megan Rose


I will put all responses in the next newsletter and choose 2 winners to win a Merit Badge. It will be one of the Jane Austen Merit Badges, Pemberly Romance one or Darcy. You choose!

A new book called "The Joy Of Jane" comes out in September and is there are passages written by different authors who reflect on her novels, life and legacy. It has been 200 years since Jane died. I will try to write a special newsletter about Jane next month.

I hope you have enjoyed this month's newsletter. Always a pleasure to write these! Love: Megan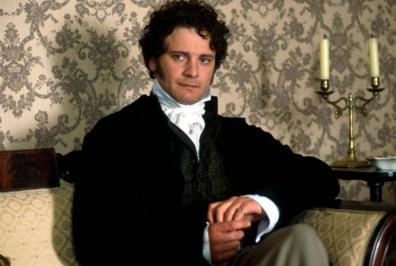 ** Image ID #2014342 Unavailable **




© Copyright 2016 Princess Megan Rose (tigger at Writing.Com). All rights reserved.
Writing.Com, its affiliates and syndicates have been granted non-exclusive rights to display this work.
Printed from https://www.writing.com/main/view_item/item_id/2092568-Jane-Austen-Newsletter-August-2016