Cead Mile Failte!
A Hundred Thousand Welcomes! (Irish)
Warning:
If you don't have a sense of humor, odds are we won't understand each other.
That is perhaps regrettable, but hardly tragic. Such is life. My philosophy is that life is way too short to worry about that. If you behave yourself, we will probably get along fine.
I am just a soul who likes to read, write and draw.
Mostly nice here, I have a temper when I see bullying, directed at me or elsewhere. I know how to Block/Ignore and I use it when bullying is attempted. It never works as a tactic to win me over.
This is the only site I belong to for good reason. I visit other places, but I only belong here at this moment in time. However, nothing in life lasts forever so cherishing the good while it lasts seems like the right way to go.
I cherish this site, the friends I've made here, the people who created it,
The StoryMaster
&
The StoryMistress
.
I cherish them ALL.
My user name is 4Provinces, named after this pub that no longer exists in Washington, DC. (It closed November 5, 2011):
My handle changes with my moods.
This is me as tHiNg:
Sometimes, in addition to being tHiNg, I am the suave Hooves of Fire, a Writing Bull.
This is me as HOOVES of Fire, or HOOvsie as my brilliant friend Yemassee used to call me. He passed away in 2012.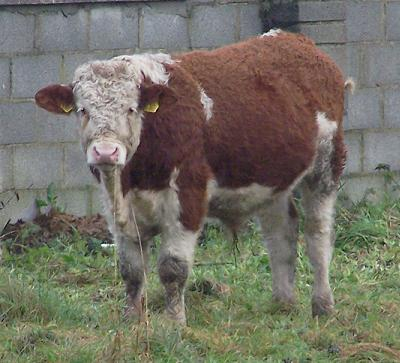 This is me as COWser Soze:
Mainly, I am a reader these days. I support the site by buying memberships (one for me) and gift points, and by donating my time for judging The Writer's Cramp one day a week.
I am more and more selective about what I agree to do and about what I choose to read. I like to be comfortable and not be pressured.
I did sign up for
Annette
's awesome "
I Write in 2018
"
and wrote a lot and now I am in "
I Write in 2020
"
. I do that with the help of the
ChocoHuf-flepuff
's great "
Shadows and Light Poetry Contest
"
, "
The Bard's Hall Contest
"
, brilliantly managed by
StephBee
&
ⱲebⱲitch is Mr. Monk!
, the monthly official site contest and "
The Writer's Cramp
"
. Those are the contests I am most comfortable with for a whole myriad of reasons. I do not come here to be pressured or stressed or to feel uncomfortable.
When I enter and write something for any of those contests, I feel good about things. They are all very well run and encouraging endeavors.
~~~~~~~~~~~
I was born and raised in Maryland, in a suburb of Washington, D.C. Now I live a good ways southwest of there (as the raven flies) with my true love, Mr. HOOves and my Basset Hound, Boo.
~~~~~~~~~~~
Originally, I started here on September 9, 2000 as user name carolinenbk.
~~~~
Awards.
The honor truly lies in being nominated for anything and everything as there are all sorts of awards here..
Thank you to all my friends (known and unknown) who have ever singled me out for recognition of any kind.
It is very much appreciated by me and has lifted me up at just the right times.
~~~~~~
AWARDICONS!
The site introduced Awardicons on January 13, 2002. On January 16, 2002, I started my ongoing activity, one of the first of its kind on the site:
One Writer's Favorites! (E)
Awarding, Listing & Highlighting Outstanding Writing and Creating For More Than 18 Years
#

327931

by ♥tHiNg♥
To date, I have given out more than 546 Awardicons
MERIT BADGES!!
Merit badges were released on June 5, 2003.
To date I have given out more than 2,110 merit badges
Earning a nice badge now and then is all to the good.
I
merit badges and have commissioned
17
of them.
The StoryMistress
provides the brilliant creative genius to my suggestions..
Here they are:
~~~~~~~~~~~~~~~
SPECIAL EVENTS
I always look forward to September, the site birthday festivities, and enjoying
Brooke-Dwayne Pride
's
The Wdc Birthday Masquerade Party (ASR)
Everything pertaining to all the Birthday Masquerade Parties
#

1947104

by Brooke-Dwayne Pride
This is an activity that is open to
EVERYONE!!
I have found it to be an encouraging and inspiring interactive writing exercise. And it's fun and funny, too! Try it. You might love it!
I have never "won" by solving the mystery, but I always feel like a winner who had a great time. It's more about the writing and being a character to me. And being included. We all love that at times, don't we? The writing and interacting is the true gift there.
SOUNDTRACKING!
Out of that inclusive gem grew my beloved Soundtrackers, with Ms. Beth, now thankfully back as
Edna. Mode.
at the helm. At least, one good tHiNg led me to another, as is usually the case here.
We wrote about the music we loved and shared and she appreciated us and let us know it by reading ALL of the entries posted.
What fun that was! It brought me back to the music of my youth, which has been an amazing gift that keeps on giving over time.
I will always be grateful and thankful to Ms. Beth.
~~~~~~~~~~~~~~~~~~~~~~
Back to the start -
At the beginning, I started writing fan fiction in 2000 and had great gobs of fun doing that. Eventually I branched out.
I tied for the win in one of the earliest writing assignment contests here on what was then Stories.Com, held by
NL*
and she made me this signature as part of winning the contest, for my first handle here.
Once upon a time, I wrote a complete original novel here in this nice folder -----> "
Sara's Port
"
!
I also have written a variety of short stories in various genres. ----> "
A MOOveable Feast
"
.
In addition, I write poetry, some of which is contained in this folder --------->"
Fade Into Half Notes
"
Over the years, I have completed more than 900 Product Reviews on this site - here are some samples of my product reviews. Doing them has helped me keep track of things I've read and seen as the old internal memory stick fades at times now.
I also have hosted several group campfires, including
A Poem A Week Campfire I (18+)
Extinguished After 4 Great Years and 121 entries of Writing Poetry!
#

722499

by ♥tHiNg♥
&
The First Wal*Mart on Mars (18+)
Wacky Cow pioneers light a campfire all the way to Mars, Still Funny After Many Years!
#

807368

by ♥tHiNg♥
& in 2017 I had...
Rhinestone Cowboys & Vietnam (13+)
Vietnam Era Memories Revisited in 2017 - Before Cell Phones & Internet, There Was Life!
#

2130711

by ♥tHiNg♥
I am now happily participating in my good friend,
Princess Megan Rose
's wonderful campfire:
Lifestyle, Anything Goes Campfire 2020 (ASR)
Campfire for my close friend Hooves & I. We will write about life, movies, everything.
#

2223168

by Princess Megan Rose
!
~~~
As for received reviews, I have learned over the years to appreciate all reviews because they represent views.
This is my freshened policy on giving reviews. "
Flappers & Yappers Ride The Wave
"
I reward people who send me nice reviews, but most of my reviewing is now limited to "
I Write in 2020
"
and private reviewing for The Writer's Cramp.
Know what?
My Basset Hound still wags her tail at me when she sees me no matter what. It is irrelevant that I hold her dog chow, carrots, green beans and apple slices in my hooves.
I forgive you for not wagging your tail when you see me in your in-box.
All I ask of you in general, is that you treat others the way you yourself would want to be treated and I will try my best to do the same for you. We don't always get to our goals, but we try.
Writing, reading and reviewing can be therapeutic in times of grief and loss that we all face as part of life.
While among the living, I myself am fortunate and blessed to have a VERY BELOVED and loving miracle of a spouse, who has miraculously survived a healthcare ordeal in 2011 of unimaginable proportions.
My aforementioned canine family member also helps me a lot when it comes to putting all things into perspective..
This is the look below that my teen-aged puppy dog gives me when I try to get her to do something (like look at the camera) that she'd rather not do.
Or maybe she just ate a tasty bug.
So there.
Maybe, after all it isn't all about ME.
It's about HER.
I am one lucky tHiNg/hooves to have had such a loving family and a loving Basset Hound.
I hope that I have helped all of them in some small way with their own journeys.
Learn to embrace experiences of all sorts and write about them!
Ireland's Four Provinces (18+)
5 trips to Ireland so far, Finding My Heritage With My Love
#

2078426

by ♥tHiNg♥
Traveling to Ireland, photographing it and writing about it literally and emotionally saved my life in 2004, 2005 and 2006. Before that, I went there in 1990 and 1993. If you are fortunate, writing about your adventures will lead you to your own light as well.
I wish you all the best and God's speed, unless you are mean to me or others. Then, I (at least temporarily) wish you a pile of steaming cow pies at your door.
HAND DELIVERED by
tHiNg.
Hooves is a pretty simple concept, after all.
Whether you "get" Hooves or tHiNg is up to you.
The bottom line is to be nice here and elsewhere or go read a book until you feel like being nice. It is okay to agree to disagree.
Open your
Ta Ta & MOOOOOOOOO