Printed from https://www.writing.com/main/view_item/item_id/983025-Boise-City
(30)

Can you feel emptiness? Boise City is in the panhandle of OK where it touches 4 states.
Boise City


How many states of mind can one see in an hour?

I could've touched Texas with a gentle kiss,
spanned the handle of Oklahoma,
sucked the moisture out of Kansas ...
and died of thirst.
New Mexico beckoned from its table tops.
Colorado lay flat, exhausted, silent, close.

All roads lead in and out of Boise City.

The side of highways glint dark green
the fields mottle yellow, brown and gold
where railroad bridges grin
across the dry stream beds.
Here prairie dogs sit like brown bagged bottles,
turn tail to make it across the road.
Roads that stretch eternally
from nowhere to nowhere.

Around the city circle,
heed the signs!
All futures begin in Boise City ...
down some dusty road.

© Kåre Enga

22 juni 2004.



NOTE: Boise City in is far Northeast Oklahoma. Its county actually touches 4 states. It is pronounced 'boys' city. 'boy-zee' is in Idaho.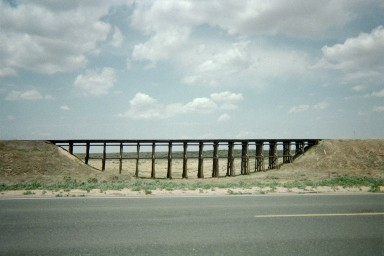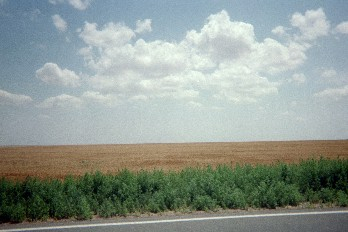 © Copyright 2005 Kåre Enga 🇹🇭 Udon Thani (enga at Writing.Com). All rights reserved.
Writing.Com, its affiliates and syndicates have been granted non-exclusive rights to display this work.
Printed from https://www.writing.com/main/view_item/item_id/983025-Boise-City