Printed from https://www.writing.com/main/books/action/view/entry_id/1005583
(9)

by

Lani

My musings, my rambles and I welcome you.
#
1005583
added
March 1, 2021 at 3:25pm
Restrictions:
None
Sparks Chapter 1





I started reading The Spark by Chris Downie as part of my "get healthy" program but I had to stop and think about the answer to these questions.





Where would you take yourself right this moment if you walked toward your most heartfelt dream?


What would your life look like? What would your body look and feel like? What level of energy would you have?


What might be your favorite activity? What would your daily life include?





If I could walk into my most heartfelt dream, I would walk onto a beach in Kailua HI. I would be slimmer walking along the endless shore, counting waves and listening to the birds, tourists and boogieboarders. I would feel great with the wind blowing in my face and the sun shining. My energy would be high but my mood peaceful. This would be a vacation and not a place to live. My hubby would be working or fishing depending how this vacation came about.


My favorite activity would be walking that familiar beach till I wanted to drop and then pulling out my Kindle (times change).





I would read, pray and remember. I would try to find a way to keep this peace with me always even though I know its next to impossible.





My daily life is a little harder to imagine. I would be slimmer with more energy. I would walk everyday for fun and exercise. I would eat healthier foods that taste good not just good for me. (I don't care how you dress them or how good they are for you, beets are disgusting.) I could actually start that backyard garden because I could bend down and take care of things.


If my weight was more normal, maybe my moods would not be so morose. I know when I exercise it lifts my outlook and spirit.





I'm stopping here because this getting too wordy, but there maybe more to come from the book. It seems like that kind of message. One to share.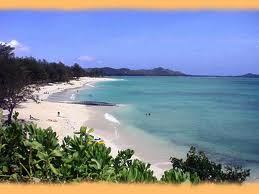 © Copyright 2021 Lani (UN: lani at Writing.Com). All rights reserved.
Lani has granted Writing.Com, its affiliates and its syndicates non-exclusive rights to display this work.
Printed from https://www.writing.com/main/books/action/view/entry_id/1005583