Printed from https://www.writing.com/main/books/action/view/entry_id/787183
(9)

by

Lani

My musings, my rambles and I welcome you.
#
787183
added
July 21, 2013 at 12:48am
Restrictions:
None
Have you ever been surfing? Describe the experience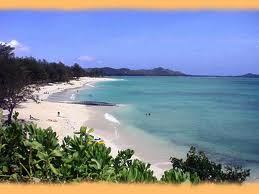 Kailua Bay
I've never been surfing. I'm not a great swimmer and surfing requires at least a little water skill. Also I've never been coordinated so it didn't seem like a good idea.









I did try windsurfing in Hawaii once. Even though it's true I'm not grace personified, I thought with the sail to hang to and surfing in a protected bay I would be okay. Getting onto the board was the first challenge. Grabbing and gliding the sail was the next one. I felt like all of the Three Stooges on that board. When I finally got it all together, I sailed a short way before I hit the shore. Of course the "windward and mauka," shower hit about then. Hawaii, especially in the summer, has a soft afternoon shower that hits and then dissipates. By then I had had enough.





But it's good to be a writer because I can imagine what it must be like to surf. Even now, twenty years later, I still feel the Kailua sun on my face; feel the windward breezes playing with my hair. Clear blue water lapping around my legs as I climb onto my board. I can feel my stomach tightening as I search for the perfect wave. Here it is. I just need to grab it. The water is roaring around me and bumping my board. Fingers wet as they touch edge of the wave. Triumph overwhelms me as I ride the curl close to the shore. I have ridden the perfect wave only in my mind but somehow it does seem real.



Lani
© Copyright 2013 Lani (UN: lani at Writing.Com). All rights reserved.
Lani has granted Writing.Com, its affiliates and its syndicates non-exclusive rights to display this work.
Printed from https://www.writing.com/main/books/action/view/entry_id/787183