Printed from https://www.writing.com/main/books/item_id/1132365-Blue---Fyre
(30)

Blue Fyre
Blue Fyre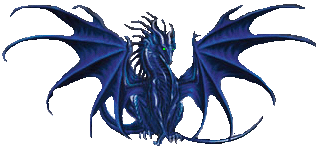 by DragonBlue





A Human, A Dragon, A Keltoi Priestess, A Magician and a Wolf discover and follow their destiny seeking that which can be sensed, yet cannot be seen.

This story is an autobiography of sorts, and as my life has unfolded, so I have been able to write this story. Closure is not complete yet in reality, and so this story cannot yet end.

To increase our communication; when reading, rating and reviewing this book, please specify the chapter number and title that you are reviewing. If it is the entire book; please also state so. Thank you in advance for your time to read, rate and review my work.




© Copyright 2019 DraculaBlud-MMMAAAWWWHAHAHAHA (UN: dragonblue at Writing.Com). All rights reserved.
DraculaBlud-MMMAAAWWWHAHAHAHA has granted Writing.Com, its affiliates and its syndicates non-exclusive rights to display this work.
Printed from https://www.writing.com/main/books/item_id/1132365-Blue---Fyre