Printed from https://www.writing.com/main/newsletters/action/archives/id/10245
Contests & Activities: July 01, 2020 Issue [#10245]




This week: Roll with it!

Edited by: spidey
More Newsletters By This Editor



1. About this Newsletter
2. A Word from our Sponsor
3. Letter from the Editor
4. Editor's Picks
5. A Word from Writing.Com
6. Ask & Answer
7. Removal instructions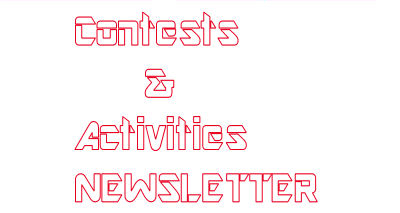 Welcome to the

Contests & Activities

Newsletter

. I'm

spidey
, and I'm your Editor this week!

| | |
| --- | --- |
| ASIN: B01IEVJVAG | |





Roll with it

You know the phrase, "When it rains, it pours?" That's what I'm experiencing in my life right now. In addition to the global pandemic, I'm also dealing with a few urgent health issues.


It made me think of a topic idea. I'm a planner, or I try to be. I try to foresee circumstances and possibilities so I can plan ahead how I'm going to deal with them, but you can't foresee everything!

You can try to predict how a contest or activity is going to go. You can be as detailed as possible with your rules for submissions, how to submit or participate, how prizes are awarded, etc., but things can happen that you can't foresee! It's a good idea to learn to roll with it, to figure out how to deal with unexpected circumstances! It can be someone not quite following the rules, a question about your rules, or even outside life interfering with your time and causing delays. There are lots of unforeseen things that can pop up!

A few ways to deal with the unexpected:


Give it time. If it's not an urgent matter, try to give it a few minutes or hours. Give it some time to think it over. Unless it needs immediate attention, it can be good to give it some time to think of the best way to respond or act. Try to be fair and stick to the rules you've already set up.


Ask others. One of my favorite methods of dealing with things when I'm not sure is to ask others who might have more experience and knowledge. Ask another member whose opinion you respect. They may have experienced something similar!


Resolve it. Don't ignore issues that come up! Find a way to resolve it. Communication can be very helpful in being clear about what's going on and how it is resolved.




As always, keep on writing!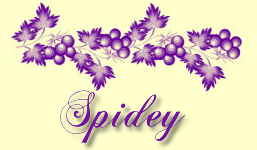 Official
Writing.Com
Contests & Activities
:
Contests/Activities
:
Some How/To Items that might help you:
Some contest resources:
"
Create/Edit a Message Forum
"
Know of some gems that deserve exposure? Submit them in the feedback form or submission form at the end of this Newsletter, and I'll put them in my next one!



Have an opinion on what you've read here today? Then send the Editor feedback! Find an item that you think would be perfect for showcasing here? Submit it for consideration in the newsletter!
https://Writing.Com/main/newsletters/action/nli_form



Don't forget to support our sponsor!




| | |
| --- | --- |
| ASIN: B07K6Z2ZBF | |




My last newsletter, ("Contests & Activities Newsletter (June 3, 2020)"
), and it discussed perks of hosting a contest. Here is some feedback from last week's Newsletter readers:




My favorite thing about hosting contests and activities is getting people excited about a common goal or focus. I like to think a bit of competition helps sharpen our skills and WDC always proves to be a group of supportive, over all positive group of people. It is also my way of giving back to the community. Since joining, I've been gifted several times with very significant anonymous gifts, including a premium membership. Hosting contests with awesome prizes and activities is my way to give back to the community.


~ Tina Stone


Great points!
What do you do when the unexpected happens?

| | |
| --- | --- |
| ASIN: 0995498113 | |



To stop receiving this newsletter, click here for your newsletter subscription list. Simply uncheck the box next to any newsletter(s) you wish to cancel and then click to "Submit Changes". You can edit your subscriptions at any time.



Printed from https://www.writing.com/main/newsletters/action/archives/id/10245