This week: Sharing

Edited by: spidey
More Newsletters By This Editor



1. About this Newsletter
2. A Word from our Sponsor
3. Letter from the Editor
4. Editor's Picks
5. A Word from Writing.Com
6. Ask & Answer
7. Removal instructions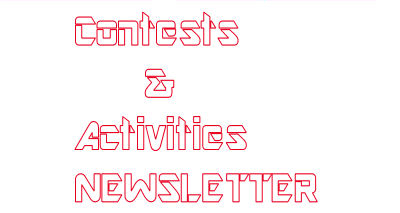 Welcome to the

Contests & Activities

Newsletter

. I'm

spidey
, and I'm your Editor this week!

Writing.Com presents "Character Prompts", an exciting twist on traditional writing prompts... Generate billions of unique character profiles!

Get it for Apple iOS, Android or Kindle Fire.
Creative fun in the palm of your hand.




Sharing


If you know me in real life, or follow my journal, you'll know that my sister recently had a baby, my beautiful little new niece! I can't seem to stop talking about her! I seriously have to fight the urge to show her photo to everyone I meet!

It made me think about when you're super into a new character, story, poem, etc. that you've written, and you want to share it with everyone. You might be tempted to ask everyone to read it, and just like asking if they'd like to see a photo of a baby, it's kind of hard to say no.


It's one reason that WDC is such a great place to share your writing! You can get helpful feedback from people who really want to read and give that feedback! Just remember there are all kinds of members and types of responses. It can be a good idea to specify what type of feedback you're looking for, whether it's a focus on grammar, style, characters, etc.

One of the best places to ask for feedback is "Please Review"
[E] or you can find one of the many great reviewing groups on WDC! Also, don't forget about WDC Newsletters! There are 13 different newsletters covering a range of genres! Submit your feedback on a current newsletter and submit a work for consideration for the editor to highlight in a future newsletter!

Another great way to share your work is to enter it into one of the many contests on WDC! Most contests send reviews of submissions (though it's not necessarily guaranteed)! Often other participants will read fellow submissions, too! And there's always the chance you can win!

If you're hosting a contest or activity, feel free to send it to me in the submission box below so I can feature it next month!


As always, keep on writing!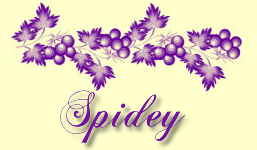 Official
Writing.Com
Contests & Activities
:
Contests/Activities
:
Some contest resources:
"
Create/Edit a Message Forum
"
Know of some gems that deserve exposure? Submit them in the feedback form or submission form at the end of this Newsletter, and I'll put them in my next one!



Have an opinion on what you've read here today? Then send the Editor feedback! Find an item that you think would be perfect for showcasing here? Submit it for consideration in the newsletter!
https://Writing.Com/main/newsletters/action/nli_form



Don't forget to support our sponsor!







My last newsletter, ("Contests & Activities Newsletter (February 13, 2019)"
), and it discussed losing track of time on the Internet. Here is some feedback from last week's Newsletter readers:

No feedback!


But it looks like I missed one response from January's newsletter on Writing Buddies. Sorry about that!




Sadly, I don't. My family keeps me busy so I'm not sure how committed I can be. I am inspired and motivated by what I see here on WdC, though and am so thankful to be a part of it. ~ Kimbug
Well, I hope you're able to find a level of activity that's helpful and comfortable for you! Any level of activity is very welcome here at
How do you share your latest work? Where is your favorite place to get feedback?



To stop receiving this newsletter, click here for your newsletter subscription list. Simply uncheck the box next to any newsletter(s) you wish to cancel and then click to "Submit Changes". You can edit your subscriptions at any time.