SPONSORED LINKS
Creative fun in
the palm of your hand.
Printed from https://www.writing.com/main/portfolio/item_id/1434221-The-Merry-go-Blogs
| | |
| --- | --- |
| | c/o Kåre Enga, The Blogs, 22 Lost Lane, Blogville. "Home, home for my blogs ..." |
Kåre Enga
c/o The Blogs
22 Lost Lane,
Blogville


My current home that is open (for the most part) to the public. You are welcome to come in, sit down ... I'll be right back with the coffee! Will Kenya do? Cream? Turbinado?


Enga mellom fjella (18+)
Enga mellom fjella: where from across the meadow, poems sing from mountains and molehills.
#

1317094

by Kåre Enga, P.O. 22, Blogville


Ah. My finished blog! I really loved this place but it ran out of room! It has over 27,000 views, so the carpet's a bit worn. Otherwise, it's quite a colorful place.
L'aura del Campo (18+)
Online journal capturing the moment and the memory of moments. A meadow meditation.
#

982524

by Kåre Enga, P.O. 22, Blogville


Ooooooooo ... don't even think of visiting here. I scream in this torture chamber. Not a nice place, but since some of you already have the key ... *** shrug ***


Hoarfrosts from Hell (GC)
Anything I'm not happy about or that I don't want in my main blog!
#

997339

by Kåre Enga, P.O. 22, Blogville


Memories of Oklahoma: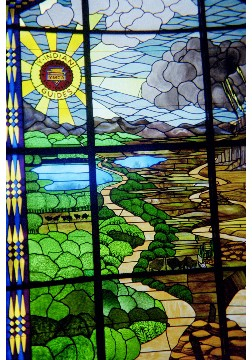 Printed from https://www.writing.com/main/portfolio/item_id/1434221-The-Merry-go-Blogs