| | |
| --- | --- |
| | Welcome to my blog: I intend to share heartfelt writing about anything that comes to mind. |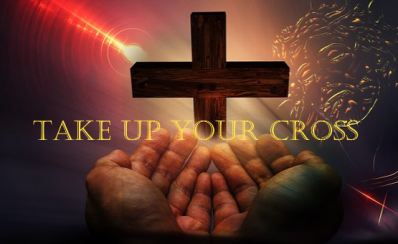 As of 2/9/2021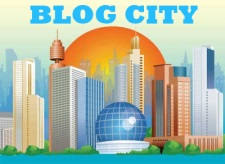 As of 3/16/2021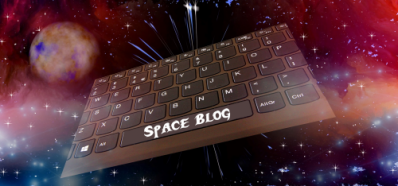 As of 3/18/2021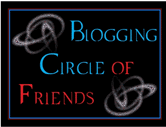 Blogging Circle of Friends Prompt Forum (E)
This is the forum where blog prompts will be posted for the Blogging Circle of Friends.
#

1901904

by Witchy woman


As of 3/25/2021




As of 3/29/2021

==========================================================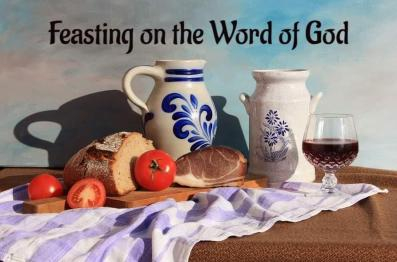 As of 3/1/2021
------------------------------------------------------------------------------------------------------------

4/17/2021 "Share The Gospel With Others"

4/16/2021 "God Is Most Humble"

4/15/2021 "God Sets My Path Straight "

4/14/2021 "God Gives Me My Desires"

4/13/2021 "God Orders My Steps"

4/12/2021 "God Rescues His Children"

4/11/2021 "Remembering Christ's Benefits "

4/10/2021 "April 10 set up"

4/9/2021 "April 9 set up"

4/8/2021 "April 8 set up"

4/7/2021 "April 7 set up"

4/6/2021 "God Is My Refuge. I Trust In Him."

4/5/2021 "Keeping Righteousness and Judgement "

4/3/2021 "God's Correction Is God's Love"

4/2/2021 "Faithful and Wise Servant "

4/1/2021 "Luke, Like the Beatitudes"

3/31/2021 "The Joyful Sound"

3/30/2021 "Dwelling in God's House"

3/29/2021 "Has God Chosen You?"

3/27/2021 "Blessed To Help The Poor"

3/26/2021 "Pride Comes Before The Fall"

3/25/2021 "Keeping God's Word "

3/24/2021 "Taste And See That The Lord Is Good "

3/23/2021 "One Nation Under God"

3/22/2021 "Having no Guile"

3/20/2021 "Salvation Is A Blessing "

3/19/2021 "Blessed For Trusting In The Lord"

3/18/2021 "Offended In Christ?"

3/17/2021 "Law Of Liberty "

3/16/2021 "Believing Without Seeing"

3/15/2021 "1st Resurrection/2nd Death"

3/14/2021 "Scripture writing - Galations 5:13-15"

3/13/2021 "Watching And Waiting For Christ To Return "

3/12/2021 "Seeking God With Our Whole Heart"

3/11/2021 "Long-suffering God "

3/10/2021 "Isaiah 56:1-2"

3/9/2021 "Blessed Are They Who Do His Commandments!"

3/8/2021 "Psalm 1:1-3"

3/7/2021 "Scripture writing - Ephesians 4:22-28"

3/6/2021 "Enduring Temptation "

3/5/2021 "The Salt of the Earth "

3/4/2021 "Blessed Are The Persecuted "

3/3/2021 "Beatitudes 5, 6, and 7"

3/2/2021 "Beatitudes 3 and 4"

3/1/2021 "Beatitudes 1 and 2"

2/27/2021 "Love Others As Yourself "

2/26/2021 "Best place for a Christian at All Times"

2/25/2021 "Say "No" To Fear"

2/24/2021 "Benefits of God's Child"

2/23/2021 "Walking In His Will"

2/22/2021 "The Lord Is My Shepherd "

2/19/2021 "Adults Being Child-like?"

2/18/2021 "How To Resist Sin"

2/17/2021 "Failure Is Not an Option "

2/16/2021 "Why does God Allow Suffering?"

2/15/2021 "Jeremiah 2:31 Explained"

2/14/2021 "Thoughts On Prayer "

2/13/2021 "Proverbs 14:14 thoughts "

2/11/2021 "Touching the Garment "

2/10/2021 "Should I Study the Bible?"

2/9/2021 "God Holds My Hand"


Jesus is my permanent anchor!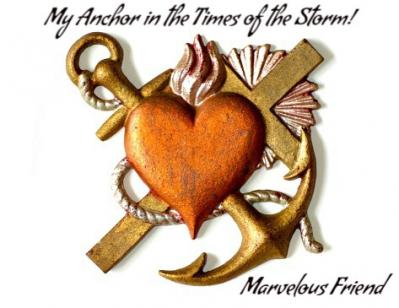 I have posted a new Bible study for today. The title is Do You Believe? Come on over and read it. Leave a comment. Request prayer. Make a suggestion. I would love to hear what you have to say.





Come check out my new Bible Study Forum!



Feasting On The Word of God (E)
This is for a Bible study group.
#

2245217

by Marvelous Friend



The first Bible study is on Hagai 1:1-11. Take a look and join me in the study, leave a comment about your views on it. Join me every week, starting March 1, 2021. I will post a new Bible study every Monday. I am looking forward to seeing you there! 👀

--------------------------------------------------------------------------------------------------------------



Take Up Your Cross



Prompt:
In the first few verses of Matthew chapter 5, this is where we find the Beatitudes.
What does Matthew 5:3-4 mean to you?

Matthew 5:3-4
3 Blessed are the poor in spirit: for theirs is the kingdom of heaven.
4 Blessed are they that mourn: for they shall be comforted.

Answer:
In verse three, it refers to the poor in spirit. Some of you may ask, why would God want us to be poor in our spirit? Why is Jesus saying we are blessed if our spirit is poor? Doesn't God want us to be joyous? Didn't Christ come so we can have life more abundantly? To understand this verse a little better, let me refer to another.

Psalm 34:18-19
18 The Lord is nigh unto them that are of a broken heart; and saveth such as be of a contrite spirit.
19 Many are the afflictions of the righteous: but the Lord delivereth him out of them all.

https://www.dictionary.com/browse/contrite?s=t

contrite
[ kuhn-trahyt, kon-trahyt ]SHOW IPA

adjective
caused by or showing sincere remorse.
filled with a sense of guilt and the desire for atonement; penitent:
a contrite sinner.

I also want to share another one.

2 Corinthians 7:8-10
8 For though I made you sorry with a letter, I do not repent, though I did repent: for I perceive that the same epistle hath made you sorry, though it were but for a season.
9 Now I rejoice, not that ye were made sorry, but that ye sorrowed to repentance: for ye were made sorry after a godly manner, that ye might receive damage by us in nothing.
10 For godly sorrow worketh repentance to salvation not to be repented of: but the sorrow of the world worketh death.

The key to this reference of the poor in spirit I believe is for theirs is the kingdom of heaven. So if I am poor in my spirit because I acknowledge my sin and am sorrowful about it, this sorrow leads to eternal life through confession and repentance of sin.

In verse four, it talks of those who mourn. I have heard a couple of theries on this. One is that God always comforts his child who is mourning as any good, loving father would do. The second is that if we mourn for our sins, God will also comfort us as he forgives our sin.

Psalm 30:5
For his anger endureth but a moment; in his favour is life: weeping may endure for a night, but joy cometh in the morning.

As a father comforts his child after correction, God also comforts us.


Take up Your Cross (E)
This will be a daily blog forum.
#

2225667

by Chris Breva AKA Marvin Schrebe

---------------------------------------------------------------------------------------------------------------


Gratitude List



1. The Blood of Jesus
2. God's love
3. The Bible
4. The people who gave their lives for me to be able to read the Bible in my own language.
5. Church
6. My pastor and his wife
7. Church services on the internet
8. Communion
9. Transportation to and from church
10. Fellowship with other believers.
© Copyright 2021 Marvelous Friend (UN: pickmarvilla at Writing.Com). All rights reserved.
Marvelous Friend has granted Writing.Com, its affiliates and its syndicates non-exclusive rights to display this work.
Printed from https://www.writing.com/main/profile/blog/pickmarvilla/day/3-1-2021