Printed from https://www.writing.com/main/profile/blog/pickmarvilla/day/5-13-2021
| | |
| --- | --- |
| | Welcome to my blog: I intend to share heartfelt writing about anything that comes to mind. |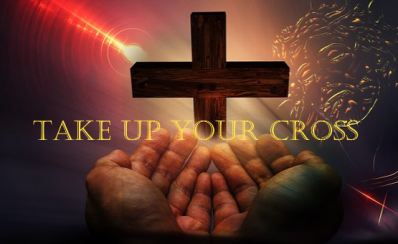 As of 2/9/2021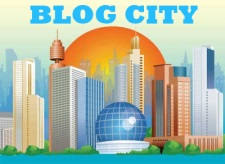 As of 3/16/2021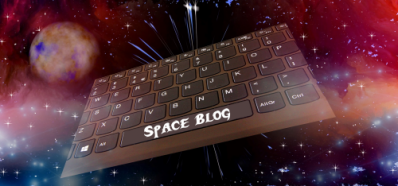 As of 3/18/2021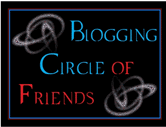 Blogging Circle of Friends Prompt Forum (E)
This is the forum where blog prompts will be posted for the Blogging Circle of Friends.
#

1901904

by Witchy woman


As of 3/25/2021




As of 3/29/2021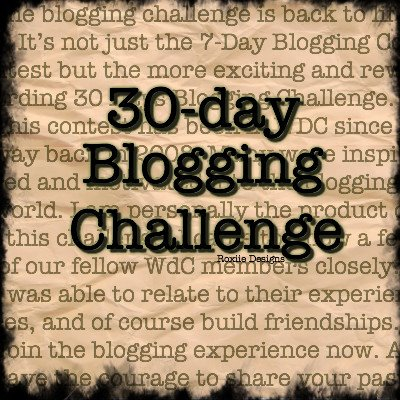 May 2021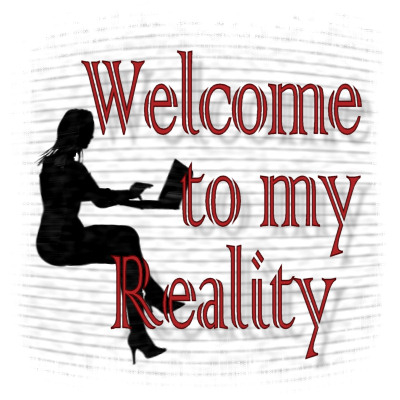 June 2021



July - September 2021
Rising Star Summer Camp
==========================================================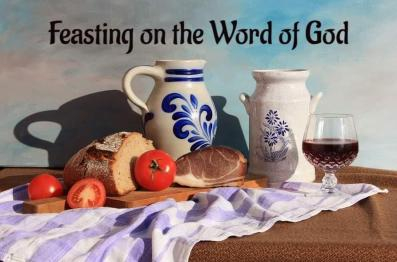 As of 3/1/2021


Open Door to Grace Forum (E)
This goes with the group and prayer survey. Place for comments and discussion.
#

2248869

by Marvelous Friend
Open Door To Grace ♥ (E)
Christians who will pray with YOU!
#

1372872

by Marvelous Friend
Open Door To Grace Prayer Hot Line (E)
Do you want prayer? Ask for it here! All requests are confidential.
#

1372909

by Marvelous Friend


------------------------------------------------------------------------------------------------------------


Poetry Topic of the Month Contest (13+)
Win up to 5,000 GPs. It ends at midnight at the end of each month. Suggest the topic.
#

2216416

by Sharmelle's Writing Again


Guest judge: March, April, May, July, and August 2021
------------------------------------------------------------------------------------------------------
June blogging questions for Welcome to My Reality "June blogging questions "


6/18/2021 "Forgiveness "

6/17/2021 "Listening For God's Voice "

6/16/2021 "I Enjoy Spending Time With God."

6/15/2021 "God Is My Everything "

6/14/2021 "Sin Seperates Us From God"

6/12/2021 "Angels Exist"

6/11/2021 "God's Laws Lead to Success!"

6/10/2021 "Perfect Love Results in Boldness in Christ "

6/9/2021 "I Run On God's Strength (God can outlast the Energizer!)"

6/8/2021 "I Praise God With or without Healing."

6/7/2021 "By His Stripes We Are Healed"

6/5/2021 "May Our Souls Prosper"

6/4/2021 "God Loves Our Soul"

6/3/2021 "Put On Praise Like A Garment "

6/2/2021 "God Is The God That Heals"

6/1/2021 "Regular Bible study is important."

5/31/2021 "Have a Safe Memorial Day!"

5/30/2021 "Learning from a challenge "

5/29/2021 "God pursues peace."

5/28/2021 "Give it if you have it"

5/27/2021 "Keeping God's commandments in my heart"

5/26/2021 "God protects the righteous."

5/25/2021 "Wisdom Helps Us Sleep "

5/24/2021 "Wisdom and Understanding Are Very Valuable "

5/23/2021 "Nicknames???"

5/22/2021 "God Disciplines Like A Father"

5/21/2021 "Put God First In All You Gain"

5/20/2021 "Always Ask God First"

5/19/2021 "Keep Mercy and Truth Around Your Neck"

5/18/2021 "Keeping God's commandments in my heart"

5/17/2021 "Cleanliness Is Next To Godliness"

5/16/2021 "Making The World A Better Place "

5/15/2021 "Bound By Our Own Sin"

5/14/2021 "Pigs Gone Crazy"

5/13/2021 "Wisdom Knows How To Give A Soft Answer"

5/12/2021 "Happiness Glows"

5/11/2021 "Don't fall asleep in church."

5/10/2021 "Jesus did not disrespect his mother."

5/9/2021 "May 9th - Language/ Happy Mother's Day!"

5/8/2021 "Hell, You Don't Want To Go There!"

5/7/2021 "God Is My Everything "

5/6/2021 "Speak the Truth Humbly"

5/5/2021 "Heaven Is A Beautiful Place"

5/4/2021 "What Would Jesus do?"

5/3/2021 "May 3rd, 2021 - Favorite Bible Character"

5/2/2021 "Jesus Destroys the Devil's Work"

5/1/2021 "God Wants Us To Love Ourselves "

4/30/2021 "Self-righteousness Is Sin"

4/29/2021 "Ask God First"

4/28/2021 "Jesus Writes Mercy and Truth On My Heart ❤️ "

4/27/2021 "My life Reflects Christ."

4/26/2021 "I Love Praising God."

4/24/2021 "In Christ Alone My Hope Is Found."

4/23/2021 "Reading the Bible Gives Me Peace"

4/22/2021 "I'll Live For Him Who Died For Me."

4/21/2021 "Be ready to share the Gospel "

4/20/2021 "The Lord Delights in Me"

4/19/2021 "Jesus Christ Heals"

4/17/2021 "Share The Gospel With Others"

4/16/2021 "God Is Most Humble"

4/15/2021 "God Sets My Path Straight "

4/14/2021 "God Gives Me My Desires"

4/13/2021 "God Orders My Steps"

4/12/2021 "God Rescues His Children"

4/11/2021 "Remembering Christ's Benefits "

4/10/2021 "God's blessings are True Blessings."

4/9/2021 "The Just Are Very Blessed."

4/8/2021 "I Am Very Blessed When God is First"

4/7/2021 "Fear the Lord above all others."

4/6/2021 "God Is My Refuge. I Trust In Him."

4/5/2021 "Keeping Righteousness and Judgement "

4/3/2021 "God's Correction Is God's Love"

4/2/2021 "Faithful and Wise Servant "

4/1/2021 "Luke, Like the Beatitudes"

3/31/2021 "The Joyful Sound"

3/30/2021 "Dwelling in God's House"

3/29/2021 "Has God Chosen You?"

3/27/2021 "Blessed To Help The Poor"

3/26/2021 "Pride Comes Before The Fall"

3/25/2021 "Keeping God's Word "

3/24/2021 "Taste And See That The Lord Is Good "

3/23/2021 "One Nation Under God"

3/22/2021 "Having no Guile"

3/20/2021 "Salvation Is A Blessing "

3/19/2021 "Blessed For Trusting In The Lord"

3/18/2021 "Offended In Christ?"

3/17/2021 "Law Of Liberty "

3/16/2021 "Believing Without Seeing"

3/15/2021 "1st Resurrection/2nd Death"

3/14/2021 "Scripture writing - Galations 5:13-15"

3/13/2021 "Watching And Waiting For Christ To Return "

3/12/2021 "Seeking God With Our Whole Heart"

3/11/2021 "Long-suffering God "

3/10/2021 "Isaiah 56:1-2"

3/9/2021 "Blessed Are They Who Do His Commandments!"

3/8/2021 "Psalm 1:1-3"

3/7/2021 "Scripture writing - Ephesians 4:22-28"

3/6/2021 "Enduring Temptation "

3/5/2021 "The Salt of the Earth "

3/4/2021 "Blessed Are The Persecuted "

3/3/2021 "Beatitudes 5, 6, and 7"

3/2/2021 "Beatitudes 3 and 4"

3/1/2021 "Beatitudes 1 and 2"

2/27/2021 "Love Others As Yourself "

2/26/2021 "Best place for a Christian at All Times"

2/25/2021 "Say "No" To Fear"

2/24/2021 "Benefits of God's Child"

2/23/2021 "Walking In His Will"

2/22/2021 "The Lord Is My Shepherd "

2/19/2021 "Adults Being Child-like?"

2/18/2021 "How To Resist Sin"

2/17/2021 "Failure Is Not an Option "

2/16/2021 "Why does God Allow Suffering?"

2/15/2021 "Jeremiah 2:31 Explained"

2/14/2021 "Thoughts On Prayer "

2/13/2021 "Proverbs 14:14 thoughts "

2/11/2021 "Touching the Garment "

2/10/2021 "Should I Study the Bible?"

2/9/2021 "God Holds My Hand"


Jesus is my permanent anchor!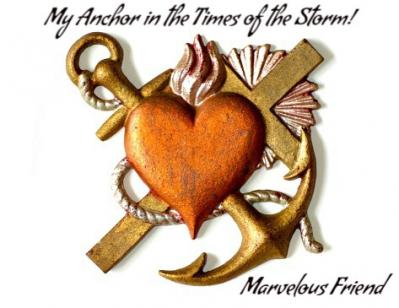 I have been on one heck of an emotional roller coaster this week. Ladies will understand when I say I think I may be going into perimenopause. This is not a fun ride. My friend's mom once told me that it can make you think you are going crazy. She wasn't kidding. Wow! It has been a little hard for me to think straight the last couple of days. I have tried to keep to myself so not to take these crazy emotions out on someone else. If it isn't perimenopause, then I guess it could just be my "major depressive disorder" as the Dr calls it, since that is all I have been diagnosed with, acting up. Whatever this is, it has been quite a ride. Can I please get off of it now?

------------------------------------------------------------------------------------------------------





Take UP Your Cross



Proverbs 15:1-3
1 A soft answer turneth away wrath: but grievous words stir up anger.
2 The tongue of the wise useth knowledge aright: but the mouth of fools poureth out foolishness.
3 The eyes of the Lord are in every place, beholding the evil and the good.

Proverbs 15:1 is a popular Bible verse. Have you ever noticed the 2 following verses? Keeping all these verses together in mind, does this give the first verse a little more meaning? What do these 3 verses mean to you?

Answer:
I think that a wise person knows what soft answer to give at the right moment. A foolish person will not be wise and possibly cause the situation to become worse. The foolish person will throw around greviousbwords loosely. The eyes of the Lord sees it all and he looks upon the intent of the heart.


------------------------------------------------------------------------------------------------------



PROMPT May 13th

What does it mean to be a "grown up"? What do you do regularly as an adult that you dreaded having to do when you were a child? Have you found ways to maintain a sense of childhood wonder or curiosity? If so, how?

They shut down Toys R Us. So I had to grow up. Lol Anyone who knows the theme song, will get that joke.

Washing dishes is a task that never ends. I have always hated washing the dirty dishes, but it is a necessary evil. Dishes and laundry never end.

Well, I obviously still have quite an imagination which allows me to enjoy myself on this site. I still take time to play occasionally. I love to take pictures of nature.

To me, being an adult is not forgetting to have fun. It is just being responsible. It is taking responsibility for your actions and your household. It is doing stuff without having to have supervision or being told. It is having self-discipline and self-control. You can play and be responsible at the same time. You have to have a little common sense and know how to use it.

We have to let loose and have fun as adults too. Life is hard. Why make it harder? Enjoy the good times. Learn from your mistakes. Live in the moment. Life happens one moment at a time anyway. If you worry over your past or a future moment not yet occurring, how can you appreciate the present moment you are in right now?

------------------------------------------------------------------------------------------------------



Prompt: Fantasy. Would you like to walk on the rings of Saturn?

That could be interesting, but never really thought about it. I probably would if I could. Why not? I betit would offer an amazing view.

------------------------------------------------------------------------------------------------------


I apologize folks. I had an emergency come up that I had to take care of and did not get a prompt sent out.

On my way back from a distress call, I visited a star and friend. Fivesixer (702) has a picture from an x-ray where he broke his ankle. Have you ever had metal put in you? Write about metal implants.

I have never had any implants yet. My mother had to get screws in her elbow when she had broken her arm. I the one who breaks weird bones, like the sacrum, little toe, and a finger. Lol🤷‍♀️
------------------------------------------------------------------------------------------------------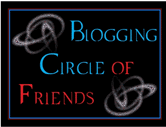 Name an emotion you wish you could no longer feel. Why?

Depression. It sucks.


Blogging Circle of Friends Prompt Forum (E)
This is the forum where blog prompts will be posted for the Blogging Circle of Friends.
#

1901904

by Witchy woman
© Copyright 2021 Marvelous Friend (UN: pickmarvilla at Writing.Com). All rights reserved.
Marvelous Friend has granted Writing.Com, its affiliates and its syndicates non-exclusive rights to display this work.
Printed from https://www.writing.com/main/profile/blog/pickmarvilla/day/5-13-2021