Printed from https://www.Writing.Com/view/1677545
(9)

"Putting on the Game Face"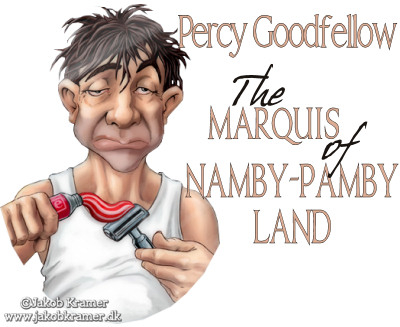 This blog is a doorway into the mind of Percy Goodfellow. Don't be shocked at the lost boys of Namby-Pamby Land and the women they cavort with. Watch as his caricatures blunder about the space between audacious hope and the wake-up calls of tomorrow. Behold their scrawl on the CRT, Like graffitti on a subway wall. Examine it through your own lens...Step up my friends, and separate the pepper from the rat poop. Welcome to his abode...the armpit of yesterday, the blinking of an eye and a plank to the edge of Eternity.
© Copyright 2020 percy goodfellow (UN: trebor at Writing.Com). All rights reserved.
percy goodfellow has granted Writing.Com, its affiliates and its syndicates non-exclusive rights to display this work.
Printed from https://www.Writing.Com/view/1677545